UNIPOL GROUP - URBAN UP

Headquarters
Via Stalingrado, 45 – 40128 – Bologna
Macro sector
Investor & Financial Institution, Developer, Retail
Micro sector
Investor & Developer
The Urban Up project started in the city of Milan with the renovation of some buildings that symbolize the Lombard capital in terms of history and position, and has continued with the redevelopment of other structures in several Italian cities. In the city of Milan, the real estate arm of the Unipol Group is working on the development of over 300,000 sqm. 5 important projects are underway in the Porta Nuova area: The Unipol Tower, De Castillia 23, The Galfa Tower, The Sassetti 27 project and the new hotel Milano Verticale in De Cristoforis 6, for a total of almost 120,000 sqm. Galfa, Milano Verticale and De Castilla 23 are being completed in 2020 while the Unipol Tower will be completed in 2021 and Sassetti in 2022.
Telephone: +39 02 51818397                Mail: URBANUP@unipolsai.it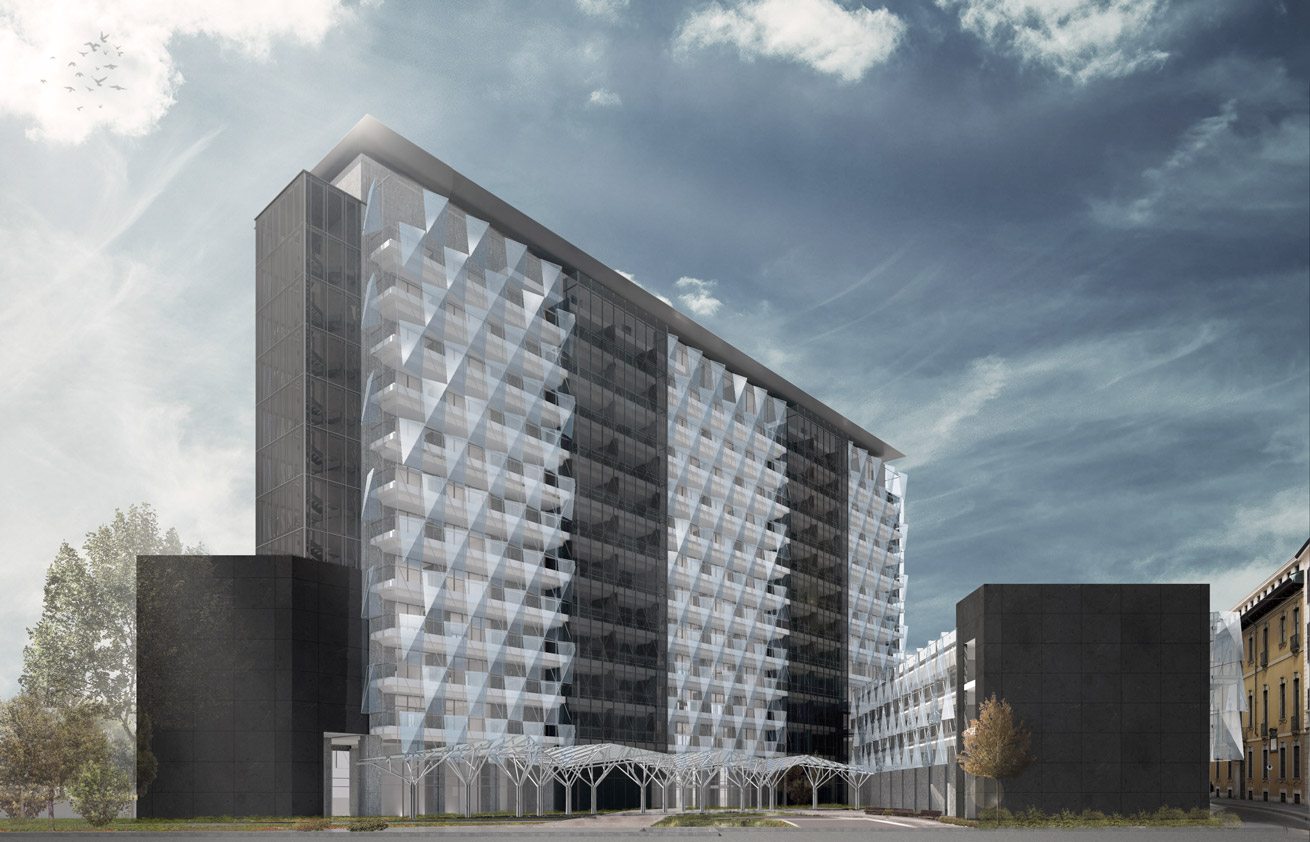 2
SQUARE FOOTAGE:
sqm 37.500
3
SQUARE FOOTAGE COMMERCIAL:
37.500
Address
Via De Castillia, 23 – Milano
Holding company
UnipolSai Assicurazioni SpA
Sector
office
This new project serves as an example of sustainable urban revitalization, successfully integrating the building into Milan's new Business District. Its architectural solutions, designed by Progetto CMR, aim at creating flexible spaces, reducing environmental impact and consumption thanks to a plant design system that uses renewable energy. The photovoltaic action of the external surfaces, treated with titanium dioxide, will help reduce local air pollution. The result is a symbol-building, an international best practice, designed for the wellbeing of its users and the community.
Square footage
sqm 37.500
Square footage commercial
sqm 37.500
Timing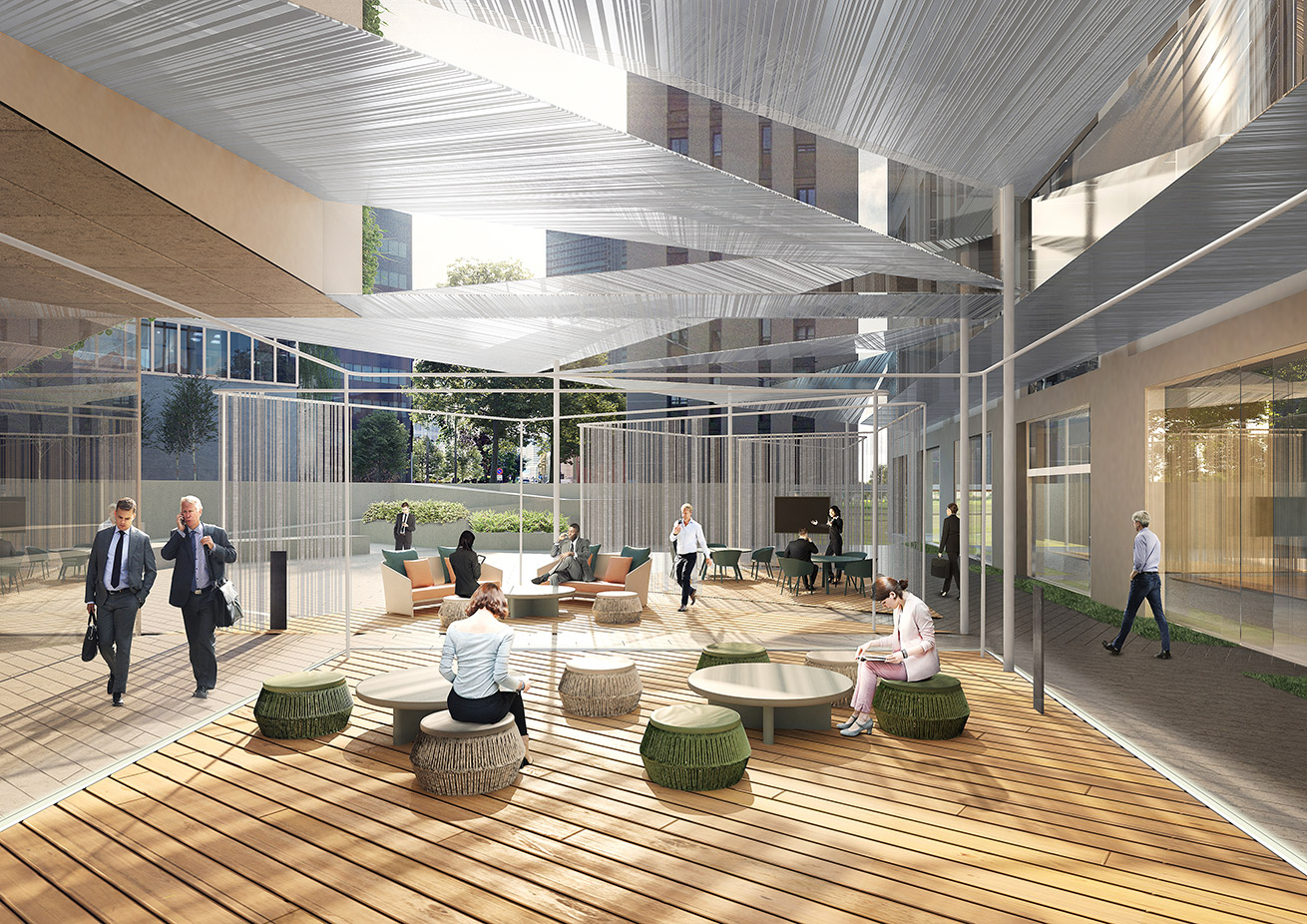 1
SQUARE FOOTAGE:
sqm 11.489
Address
Via Filippo Sassetti, 27 – 20124 Milano
Holding company
UnipolSai Assicurazioni SpA
Sector
Office
The re-use project for directional use of the 1930s real estate complex consisting of two adjacent buildings 20m high foresees a plant / functional renovation. The aim is to re-evaluate the origins and the manufacturing character of the building by reinterpreting it in a contemporary key. The flexibility of the interior spaces and the careful plant design allow the building to adapt itself to the different needs of the tenants; the panoramic terrace and the creation of open spaces, usable also for events, create an excellent connection between inside and outside.
Square footage
SQM 11.489
Square footage office
SQM 5.221
Timing
3Q 2021
WHAT IS MIPIM
MIPIM, the premier real estate event, gathers the most influential players from all sectors of the international property industry for four days of networking, learning and transaction through premium events, conferences and dedicated exhibition zones.
GET IN TOUCH
Bees Communication
Via del Piombo, 4
40125  Bologna (BO) – Italy
Ph. 051 1998 6650
info@beescommunication.it
P.IVA 03218451205