URBAN UP - UNIPOL PROJECTS CITIES

Headquarters
Via Stalingrado, 45 – 40128 – Bologna
Macro sector
Investor & Financial Institution, Developer, Retail
Micro sector
Investor & Developer
Unipol is one of the biggest insurance groups in Europe and the leading company in Italy in the non-life insurance sector, with total premiums of €13.3bn, of which €7.9bn in non-life and €5.4bn in life (2021 figures). Unipol adopts an integrated offer strategy and covers the entire range of insurance and financial products, operating primarily through the subsidiary UnipolSai Assicurazioni. The Group is also active in direct MV insurance transport and aviation insurance, health insurance, supplementary pensions and it also covers the bancassurance channel. It also manages significant diversified assets in the debt collection, real estate, hotel, medicalhealthcare and agricultural sectors. Unipol Gruppo S.p.A. is listed on the Italian Stock Exchange. Urban Up is a project developed by Unipol Gruppo and dedicated to the real estate redevelopment of the buildings it owns and aimed at enhancing some of the most important assets of italian architecture.
Telephone: +39 02 5181 8397- 8396- 8400                Mail: URBANUP@unipolsai.it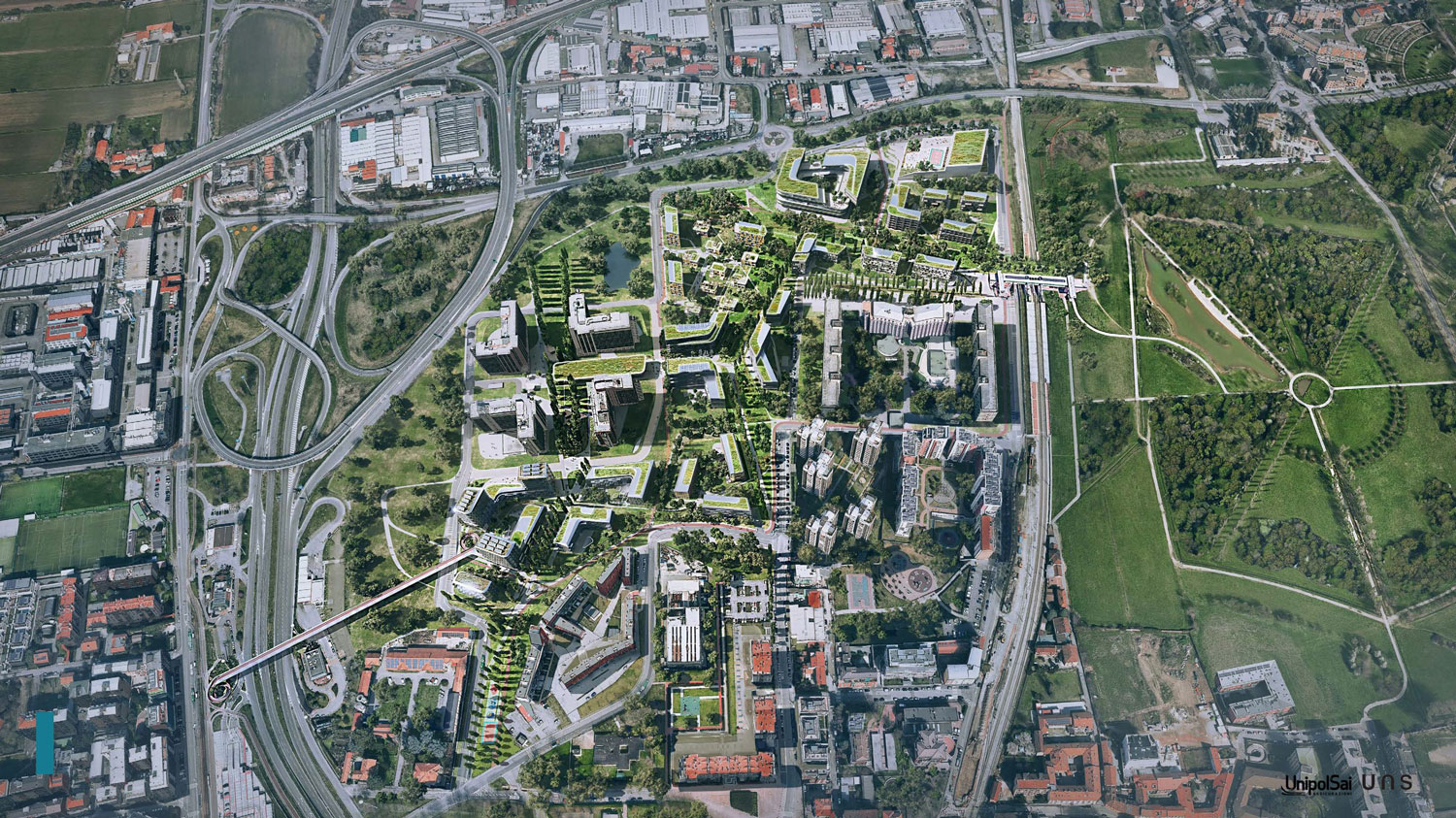 Address
UP GREEN – Urban Up Unipol Projects Milan
Holding company
UNIPOL GRUPPO
Sector
Residential, Retail, Commercial, Education & Training, Healthcare facilities
Mixed-use development project on a Group-owned site in the north of Milan. Designed by UNSTUDIO + SBGA + SYSTEMATICA + MANENS + LAND, the masterplan comprises a high quality intergenerational residential project with ample pedestrian and green areas. The mixed residential programme includes freehold, leased, senior and student housing. Launched in 2019, the competition for the design of the preliminary masterplan received tenders from 8 internationally acclaimed firms. The winner was the Dutch architecture practice UNStudio.
Square footage
sqm 145,000
Total area GLA
sqm 76,000
Timing
/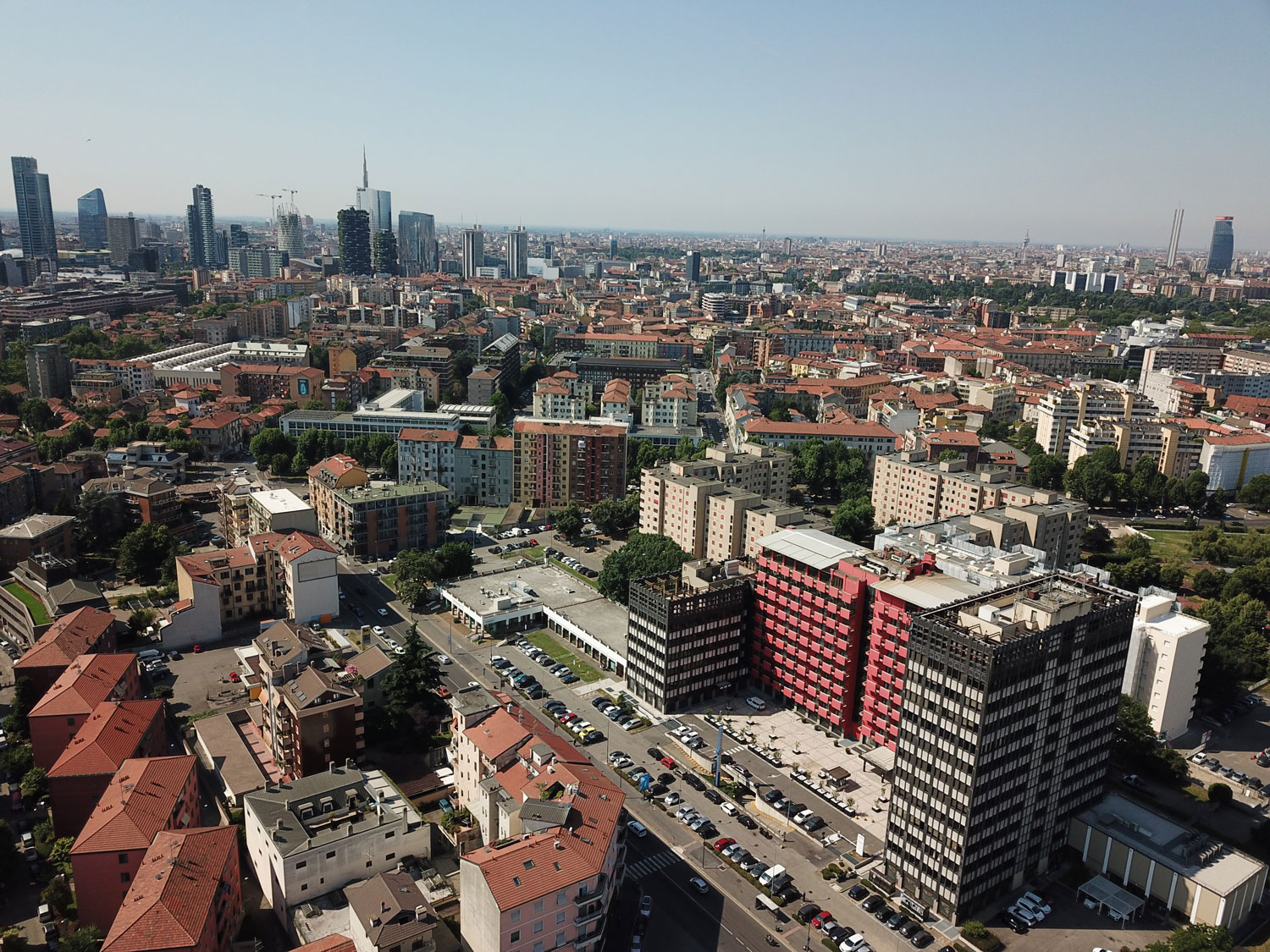 "Design Competition for Masterplan Murat"
Address
VIA MURAT 13-25
Holding company
UNIPOL GRUPPO
Sector
Office, Residential, Retail, Commercial
A competition by invitation launched in 2021 asked 5 major architecture firms to submit regeneration projects for a built urban area of 12,000 sq. m owned by the Group that should include around 20,000 sq. m of new residential build. The project – mainly residential with large diversified commercial facilities on the ground floor – is located in one of Milan's most promising redevelopment areas, with easy access to routes into the city and served by public transport.
Square footage
SQM 12,000
Total area GLA
SQM 20,000
Timing
3/5 years