Risanamento

Headquarters
Via Bonfadini, 148 – 20138 Milano
Macro sector
developer
Micro sector
investor & developer
Risanamento SpA is a property and development company listed on the Italian Stock Exchange. The Company has extensive and years-long experience in the real estate sector in Italy and abroad in the major European cities and in the United States. The current core activities of the Company consist of the urban regeneration and development of Milano Santa Giulia, key strategic area located southest of Milano – 670,000 sqm in total, with 230,000 sqm already bulit and more than 440,000 sqm to be built – as well as of the management of a property portfolio in Italy.
Telephone: +39 024547551            Mail: info@risanamentospa.it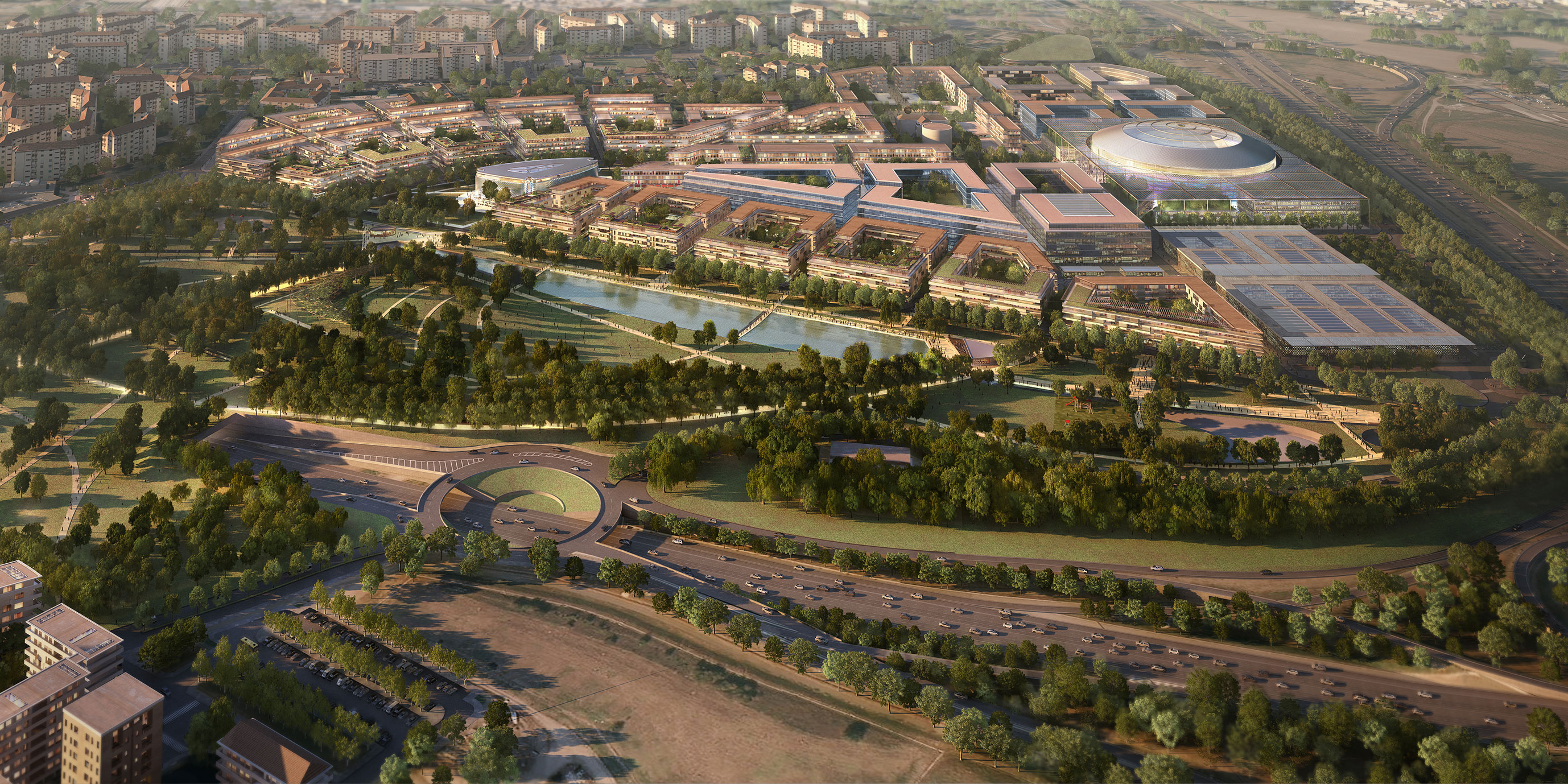 1
SQUARE FOOTAGE RESIDENTIAL:
sqm 362,346
2
TOTAL BUILDABLE AREA:
sqm 672,045
Address
Milano santa giulia
Holding company
risanamento & lendlease
Sector
commercial, retail, office, residential
Milano Santa Giulia is one of the main urban regeneration projects in Milan, located near Rogoredo Station, one of the city's major transport hubs, including an excellent connectivity through high-speed trains, metro and suburban lines.
The project reflects a vision that will define the future of Milan, a city created by its people – dynamic yet driven by tradition. It's a place for future generations to come, where to work, live and enjoy in a new urban environment.
The masterplan, covering an area of approximately 1m sqm, includes commercial, residential, urban retail, hotel, one of the major city green park and an arena, with more than 15,000 seats, that will become one of the most attractive entertainment and sport venue in Milan.
Milano Santa Giulia is the first urban district In Italy to be registered to the LEED Neighbourhood Development Protocol, a benchmark for quality of life and sustainability.
The first part of the project was delivered between 2006 and 2010, with 153,000 sqm of affordable and freehold apartments, plus 65,000 sqm of commercial offices belonging to Sky Headquarters.
In 2017, a new phase of the project has started, with the establishment of the partnership between Lendlease and Risanamento Group.
Spark One and Spark Two are the first products delivered by this partnership; two commercial buildings, including retail spaces on the ground floor, located in close proximity to Sky Headquarters. The project, designed by PCMR, offers modern design and flexible workspaces, built with wellness, health and safety in mind, conceived as a place of people encouraging interaction and collaboration. The project will be WELL Gold and LEED Platinum certified.
Total buildable area
sqm 672,045
Square footage residential
sqm 362,346
Timing
2030