Progetto CMR

Headquarters
Via Russoli, 6 – 20143 Milano
Macro sector
real estate business service
Micro sector
architect/engineering
Progetto CMR is an architecture firm specializing in integrated design, established in 1994 to deliver versatile, efficient, sustainable architecture by applying a methodology based on the analysis of client's needs. The firm is organized into three integrated macro areas (Architecture, Engineering and Design) to provide tailored, innovative and sustainable solutions at every scale, from large urban plan projects to architecture and interiors. The practice is headquartered in Milan and has offices in Rome, Athens, Beijing, Hanoi, Istanbul, Jakarta, Moscow, Tianjin. Progetto CMR is a member of EAN European Architects Network. Since 2010, Progetto CMR has been listed among the top 100 worldwide architecture firms, according to the BD World Architecture Top 100 classification.
Telephone: +39 02 5849091                Mail: a.roj@progettocmr.com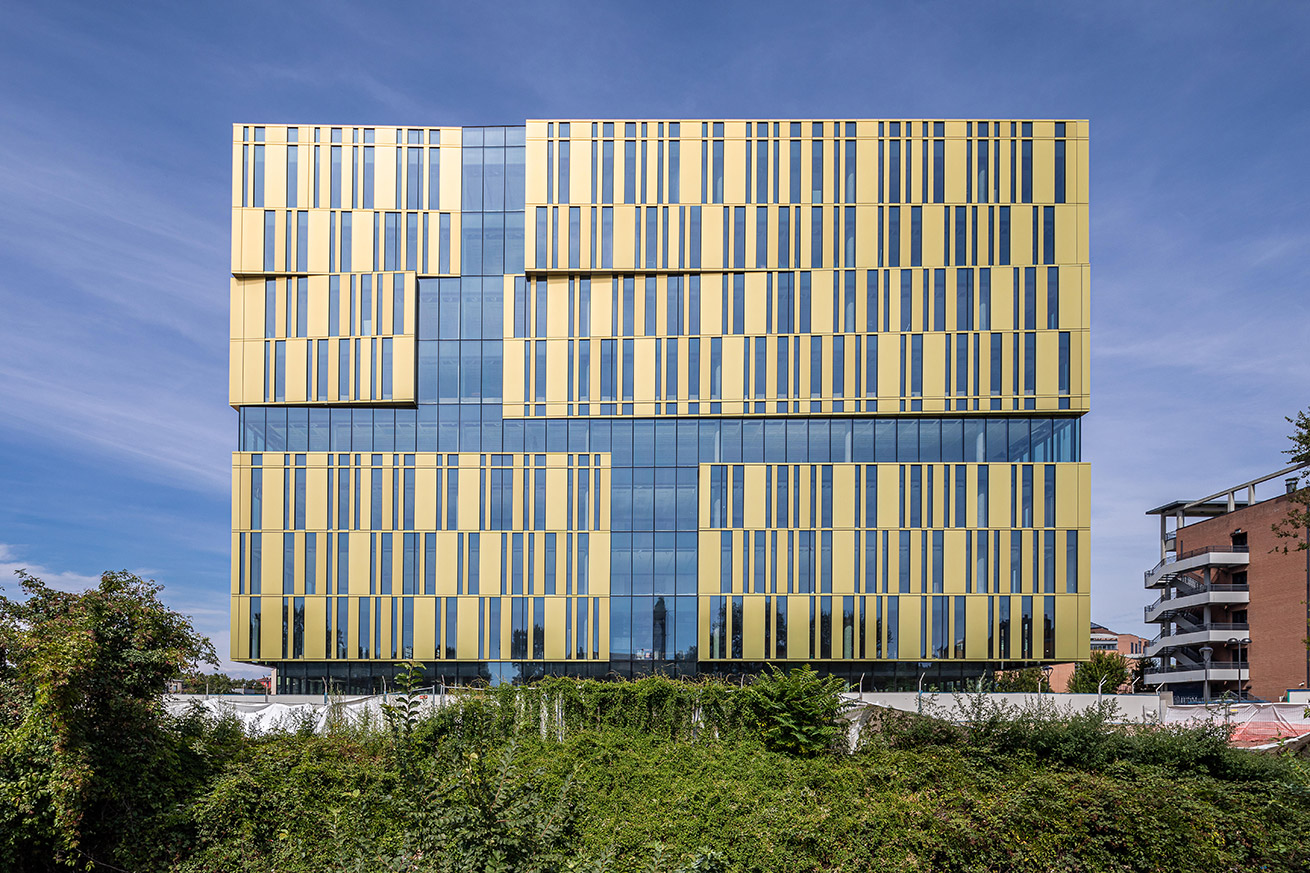 1
SQUARE FOOTAGE:
sqm 40,000
2
SQUARE FOOTAGE OFFICE:
sqm 38,000
Address
VIA SCHIEVANO – 20143 Milano
Holding company
Progetto CMR
Sector
OFFICE
The project, developed by Covivio, relates to the realization of a new innovative building complex and the upgrading of an industrial area of more than 25,000 m2 dating to the 1950s. The intervention has interested both the architecture and, to a broader extent, the urban area, with the goal of reuniting the area to the surrounding context, allowing it to return to being part of the fabric of the district, improving its global quality. The common thread of the intervention is the Sign, a transparent fracture which runs along the façades of the buildings and continues in the paving of the Smart Square onto which they face. The architecture and the central square of 4,000 m2, refreshed by the presence of trees and rich in technological equipment, are conceived as a recognizable sign of the urban scenario. The complex will be expanded with the construction of a new building, which from 2024 will be the new L'Oreal Italia Headquarters representing the design evolution of The Sign's intervention, already hosting headquarters of AON and NTT Data.
Square footage
sqm 40,000
Office
sqm 38,400
Smart Square + Green Areas
sqm 12,500
Timing
2024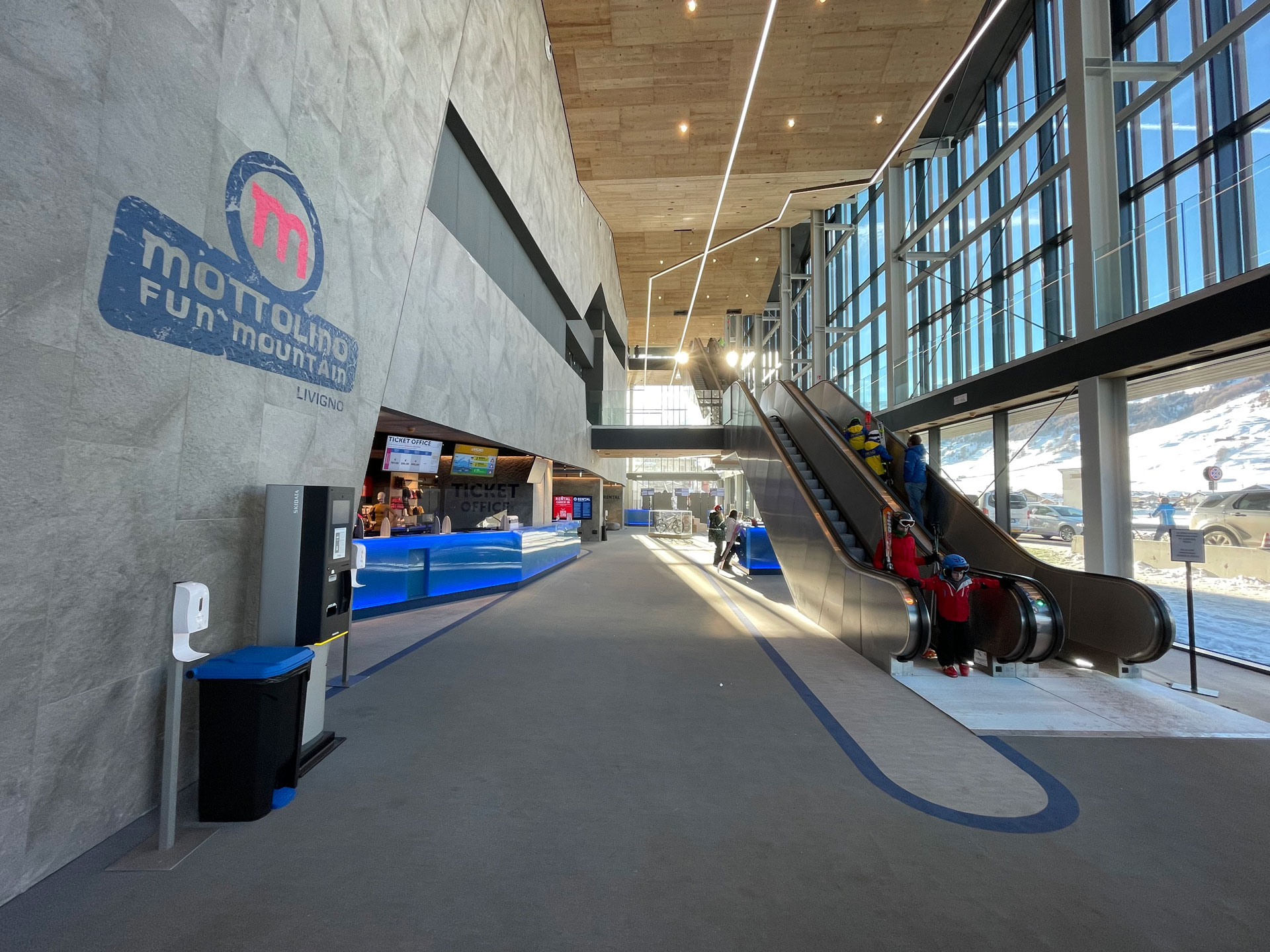 1
SQUARE FOOTAGE:
sqm 7,000
(Service Centre, Smart Working and Co-Working Area, Offices, Gaming Room, Restaurant)
Address
Livigno Alps, Livigno
Holding company
Progetto CMR
Sector
Entertainment, Office, Services, Hospitality industry, Tourism
Ski school, shops, ski and mountain bike rental, digital gaming room, spaces for smart working and co-working (the first italian Ski Working Hub) and a restaurant: all this is the new Mottolino Headquarters. The structure is the first private work tied to the Milano-Cortina Winter Olympics 2026 and was conceptualized as a welcoming and high-tech Hub, a place for those who wish to alternate high altitude sports with leisure and work. The complex, completely renovated, is unique in Italy, and brings to our country a format already established abroad.
Square footage
SQM 7,000 (Service Centre, Smart Working and Co-Working Area, Offices, Gaming Room, Restaurant