Progetto CMR

Headquarters
Via Russoli, 6 – 20143 Milano
Macro sector
real estate business service
Micro sector
architect/engineering
Progetto CMR is an architecture firm specializing in integrated design, established in 1994 to deliver versatile, efficient, sustainable architecture by applying a methodology based on the analysis of client's needs. The firm is organized into three integrated macro areas (Architecture, Engineering and Design) to provide tailored, innovative and sustainable solutions at every scale, from large urban plan projects to architecture and interiors. The practice is headquartered in Milan and has offices in Rome, Athens, Beijing, Hanoi, Istanbul, Jakarta, Moscow, Prague, Tianjin. Progetto CMR is a member of EAN European Architects Network. Since 2010, Progetto CMR has been listed among the top 100 worldwide architecture firms, according to the BD World Architecture Top 100 classification.
Telephone: +39 02 5849091                Mail: pcmr@progettocmr.com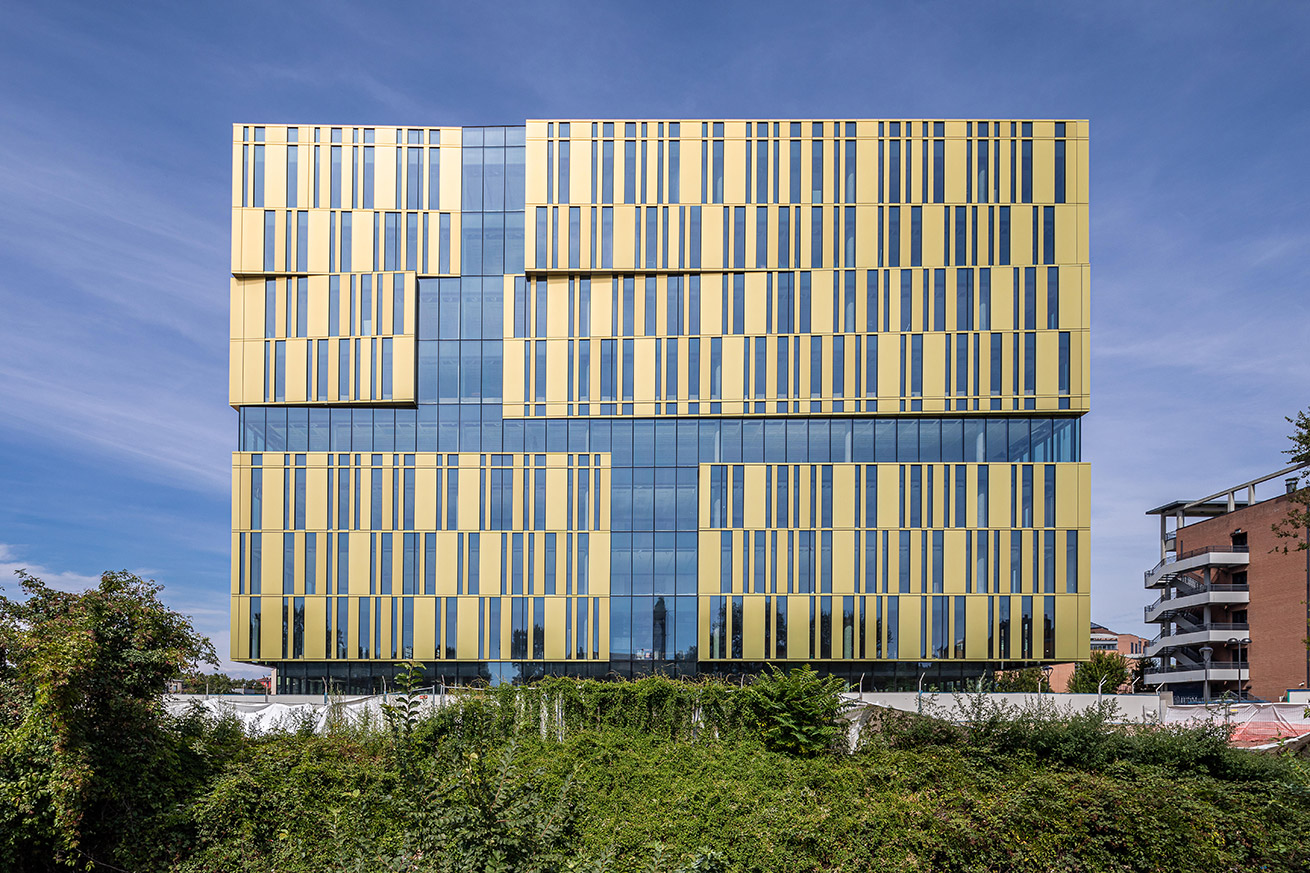 1
SQUARE FOOTAGE:
sqm 40.000
2
SQUARE FOOTAGE DIRECTIONAL:
sqm 25.400
Address
VIA SCHIEVANO – 20143 Milano
Holding company
Progetto CMR
Sector
OFFICE
The project relates to the realization of a new innovative building complex and the upgrading of an industrial area of more than 25,000 m² dating to the 1950s. The intervention has interested both the architecture and, to a broader extent, the urban area, with the goal of reuniting the area to the surrounding context, allowing it to return to being part of the fabric of the district, improving its global quality. The common thread of the intervention is the Sign, a transparent fracture which runs along the façades of the buildings and continues in the paving of the Smart Square onto which they face. The architecture and the central square of 4,000 m², refreshed by the presence of trees and rich in technological equipment, are conceived as a recognizable sign of the urban scenario.
Square footage
sqm 40.000
Square footage directional
sqm 25.400
Timing
2020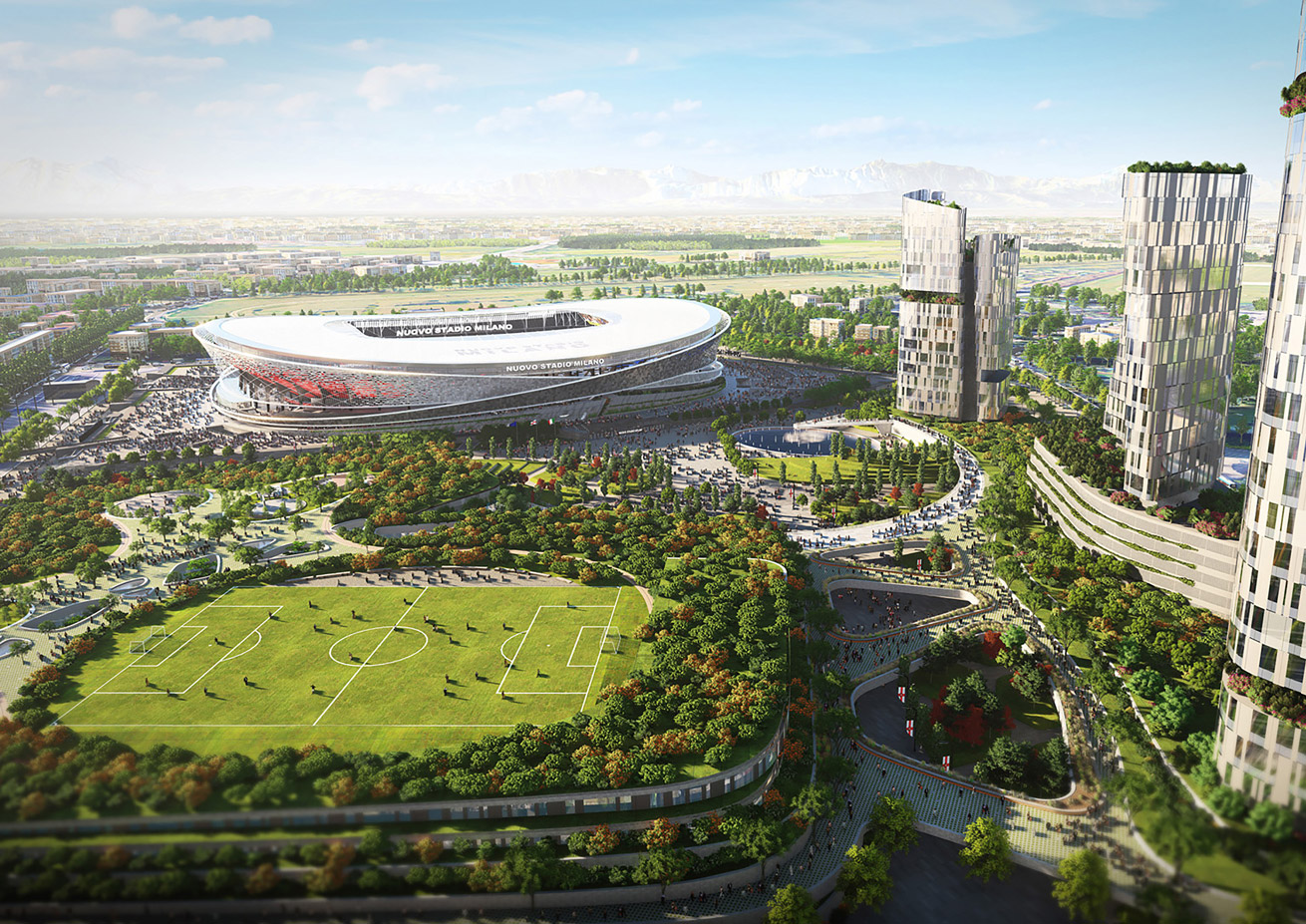 1
SQUARE FOOTAGE:
sqm 280.000
2
SQUARE FOOTAGE COMMERCIAL:
sqm 90.000
3
SECTOR:
university campus
Address
Piazzale Angelo Moratti – 20151 Milano
Holding company
Progetto CMR
Sector
OFFICE, PUBLIC PARK, SPORT
Two iconic rings, interlocked and set apart in perfect balance, send the message that the citizens of Milan are united in preserving the legacy and future of football in the district of San Siro. The new Stadium of Milan is integrated into a broader masterplan development that will revitalize and transform San Siro into a park and entertainment district for the people of Milan to experience every day of the year. The landscape design considers the memory of the historic San Siro by preserving the original pitch's location and reimagining it as space for the community, concealed within a beautiful, natural landscape design, creating a wide variety of comfortable places for people to gather.
Square footage
SQM 280.000
Square footage commercial
sqm 90.000
Timing
WHAT IS MIPIM
MIPIM, the premier real estate event, gathers the most influential players from all sectors of the international property industry for four days of networking, learning and transaction through premium events, conferences and dedicated exhibition zones.
GET IN TOUCH
Bees Communication
Via del Piombo, 4
40125  Bologna (BO) – Italy
Ph. 051 1998 6650
info@beescommunication.it
P.IVA 03218451205