Lendlease

Headquarters
Via della Moscova, 3 – 20121 Milano
Macro sector
developer
Micro sector
investor & developer
Lendlease is a leading international property and infrastructure group with operations in Australia, Asia, Europe and the Americas. Its vision is to create the best places, places that inspire and enrich the lives of the communities where Lendlease works.
Founded in Australia in the 1950s, headquartered in Sydney and listed on the Australian Securities Exchange, Lendlease has approximately 13,100 employees internationally.
Our core capabilities are reflected in our operating segments of Development, Construction and Investments. The combination of these three segments provides us with a sustainable competitive advantage and allows us to provide innovative integrated solutions for our customers.
In Italy Lendlease is behind two of the main Milanese urban regeneration projects: Milano Santa Giulia, a mixed use urban regeneration project, and MIND – Milano Innovation District, a PPP with Arexpo, which will become the new innovation district.
Telephone: +39 02 6679 1801                 Mail: communications.italy@lendlease.com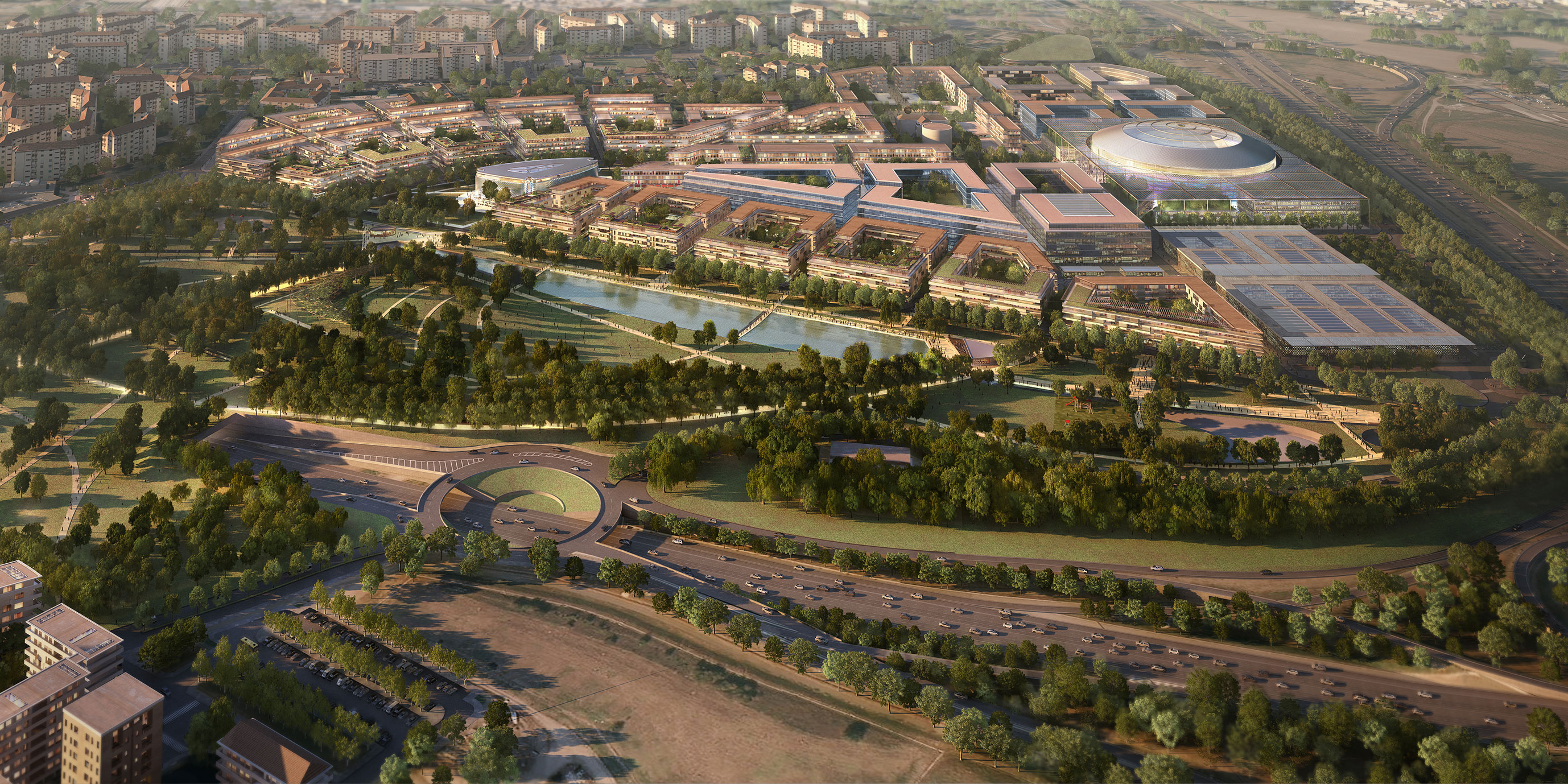 2
TOTAL BUILDABLE AREA:
sqm 672.045
Address
Milano santa giulia
Holding company
Lendlease & risanamento
Sector
commercial, retail, RESIDENTIAL, ENTERTAINMENT
Milano Santa Giulia is one of the main urban regeneration projects in Milan, located near Rogoredo Station, one of the city's major transport hubs, including an excellent connectivity through high-speed trains, metro and suburban lines.
The project reflects a vision that will define the future of Milan, a city created by its people – dynamic yet driven by tradition. It's a place for future generations to come, where to work, live and enjoy in a new urban environment.
The masterplan, covering an area of approximately 1m sqm, includes commercial, residential, urban retail, hotel, one of the major city green park and an arena, with more than 15,000 seats, that will become one of the most attractive entertainment and sport venue in Milan.
Milano Santa Giulia is the first urban district In Italy to be registered to the LEED Neighbourhood Development Protocol, a benchmark for quality of life and sustainability.
The first part of the project was delivered between 2006 and 2010, with 153,000 sqm of affordable and freehold apartments, plus 65,000 sqm of commercial offices belonging to Sky Headquarters.
In 2017, a new phase of the project has started, with the establishment of the partnership between Lendlease and Risanamento Group.
Spark One and Spark Two are the first products delivered by this partnership; two commercial buildings, including retail spaces on the ground floor, located in close proximity to Sky Headquarters. The project, designed by PCMR, offers modern design and flexible workspaces, built with wellness, health and safety in mind, conceived as a place of people encouraging interaction and collaboration. The project will be WELL Gold and LEED Platinum certified.
Total buildable area
sqm 672.045
Square footage residential
sqm 362.346
Timing
2030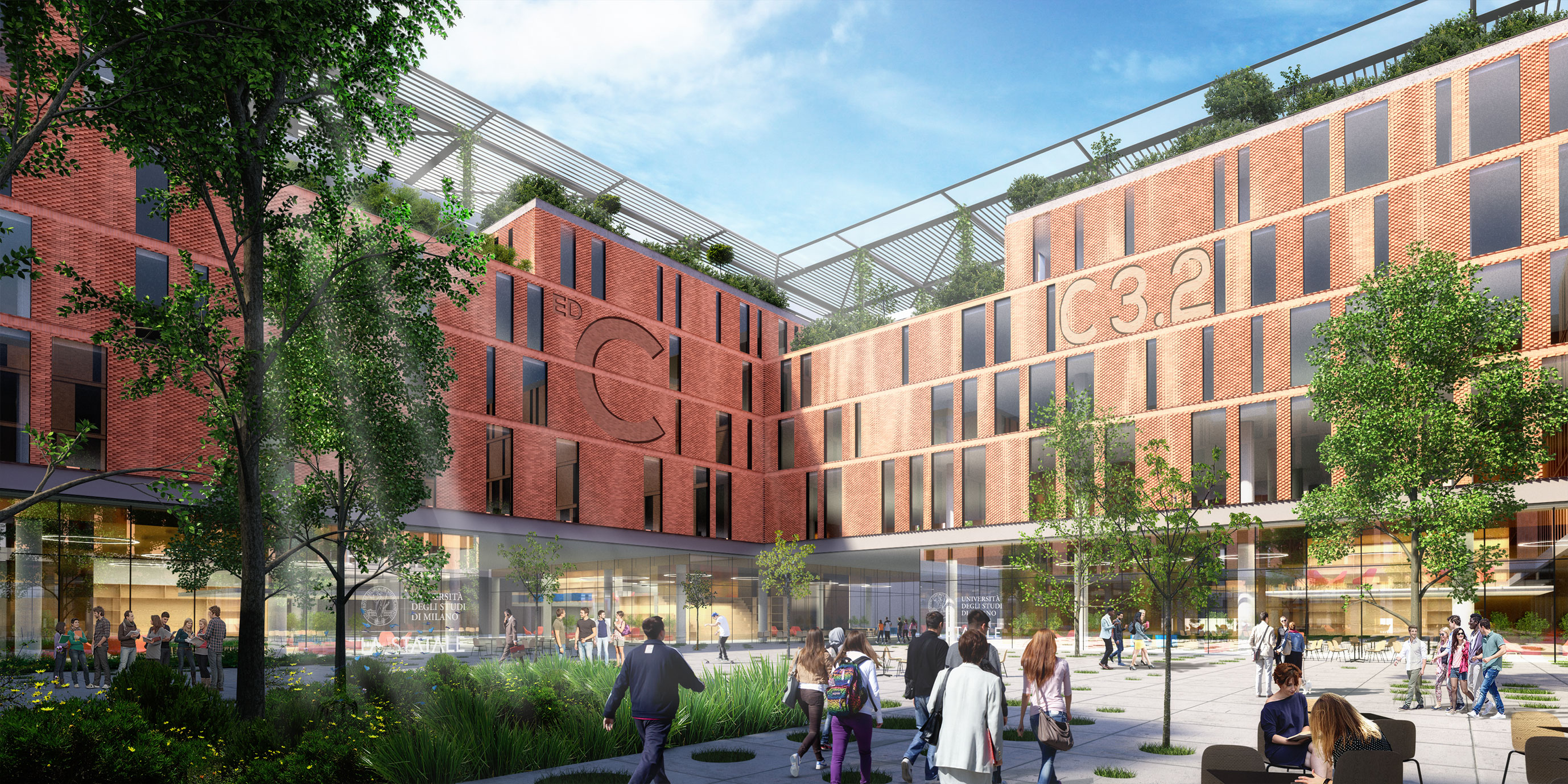 1
SQUARE FOOTAGE:
sqm 1.048.000 (private + public)
3
SQUARE FOOTAGE PRIVATE DEVELOPMENT:
sqm 480.000
"MIND milano innovation district"
Address
MIND Milano Innovation District – Milano
Holding company
Lendlease & arexpo
Sector
residential, retail, commercial, student housing, entertainment
MIND is an innovation ecosystem which will bring together science, technology, education, research, creative cultural and commercial activities, with inspiring potential to create a destination and an innovation hub for Milan, Italy and Europe. The project, a public private partnership between Arexpo and Lendlease, will connect people, places, and possibilities, demonstrating the power of connectivity to advance knowledge, innovation, and ambition. It will drive significant financial value and transformative social, economic and placemaking outcomes for Milan, Lombardy and Italy.
MIND will capitalize on the success of Expo 2015 and place Milan on the map of the world's gateway cities, leveraging on the local excellences in life sciences and entrepreneurship.
MIND is:
– a place that inspires, accelerates, and realizes innovation, in deepening industry strengths and collaborating across sectors, disciplines and actors
– a community open and connected, a permeable and inclusive new urban centre, where aspirations of local and new community meet and connect to the surrounding territory,
– A Milanese destination where the global and the local come together
– A resilient and adaptable place
– A district that drives collective prosperity and positive social impact.
Accessibility and connectivity:
– Airports connection: 20 min. to Milano Malpensa, 30 min. to Milano Linate, 45 min. to Bergamo Orio al Serio
– Railway Connections-High speed lines: Direct connection to main European corridors (Lisbon-Kiev and Rotterdam – Genoa). Direct service: 3h to Rome, 1h to Bologna, 55 min to Turin, 2 h to Venice, 4h to Zurich
– Urban connections: 30 min to the city centre of Milan (by Underground Line 1 and Passante Ferroviario Light Rail), 10 min to Garibaldi Transport Interchange (railway and underground station), 60 min from Turin, Brescia and Parma stations
Square footage
sqm 1.048.000 (private + public)
Square footage private development
sqm 480.000
Timing
2030
WHAT IS MIPIM
MIPIM, the premier real estate event, gathers the most influential players from all sectors of the international property industry for four days of networking, learning and transaction through premium events, conferences and dedicated exhibition zones.
GET IN TOUCH
Bees Communication
Via del Piombo, 4
40125  Bologna (BO) – Italy
Ph. 051 1998 6650
info@beescommunication.it
P.IVA 03218451205