Generali Real Estate

Headquarters
via Machiavelli, 4 – 34132 Trieste
Macro sector
investor & financial institution
Micro sector
asset management company
Generali Real Estate S.p.A. is one of the world's leading real estate asset managers, with around €30 billion of AuM as of year-end 2018. By managing a unique mix of historical and modern properties, Generali Real Estate has developed best-in-class skills in the fields of technological innovation, sustainability and urban development. Generali Real Estate is part of the Generali Group, an independent Italian insurance group, with a strong international presence. Established in 1831, it is among the world's leading insurers and is present in over 50 countries with a total premium income exceeding €68 billion in 2017.
Telephone: +39 024 9931554                Mail: benedetto.giustiniani@gre.generali.com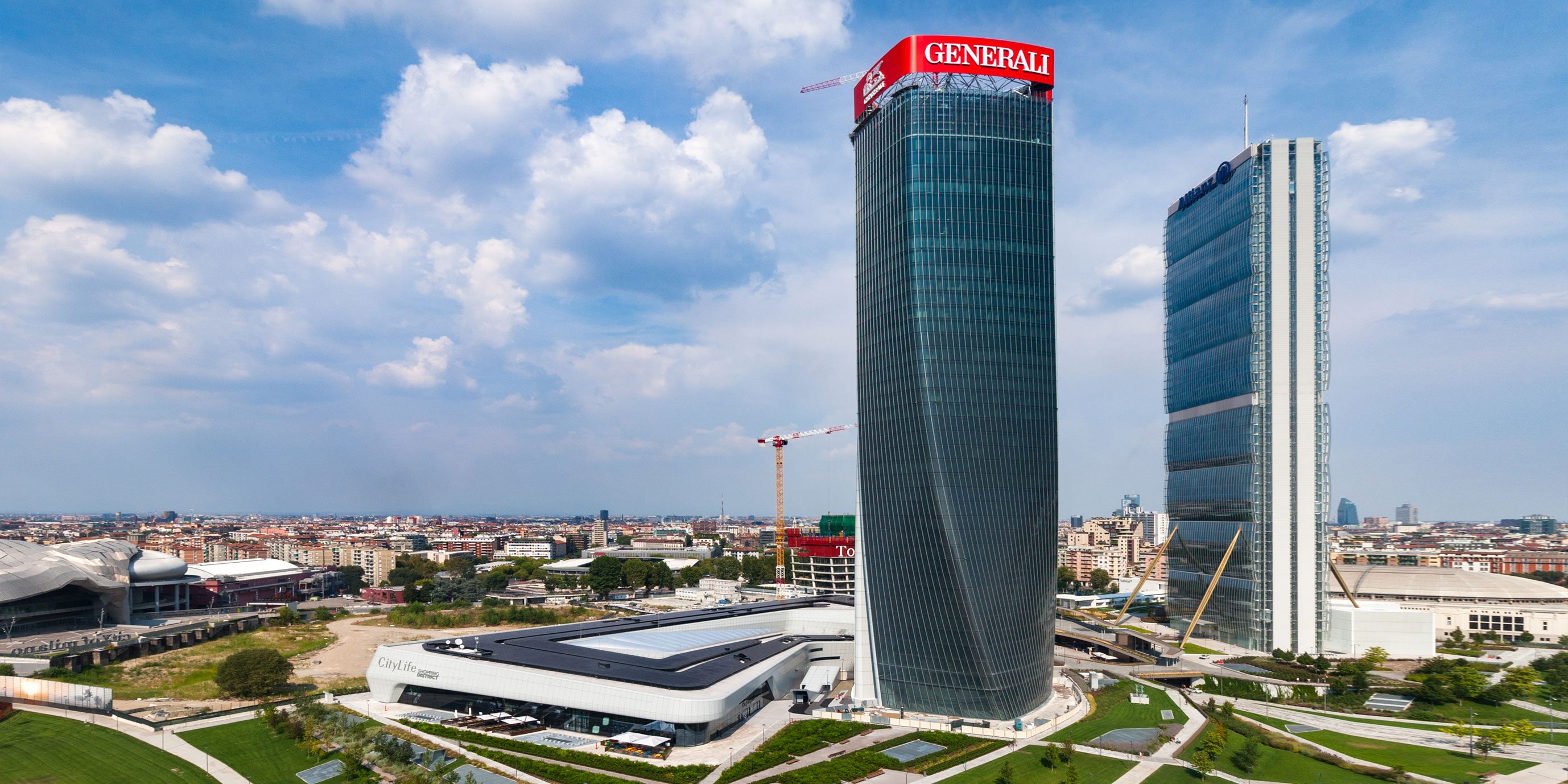 2
SQUARE FOOTAGE:
sqm 357.661
Address
citylife – milano
Holding company
CityLife S.p.A.
Sector
office, residential, commercial
CityLife is the iconic district that brought new life to the area formerly occupied by the trade fair of Milan; with more than 350.000 sqm, it is one of the largest urban regeneration projects in Europe. Based on innovation, sustainability and architectural excellence, it offers a balanced mix of functions: landmark residences designed by Hadid and Libeskind; three office towers by Hadid (170 m), Isozaki (202 m) and Libeskind (169 m, under construction) standing out in the Milan skyline; and shopping and leisure services with the CityLife Shopping District – all immersed in a huge public park.
Square footage
sQm 357.661
Square footage office
sQm 201.282
Timing
2022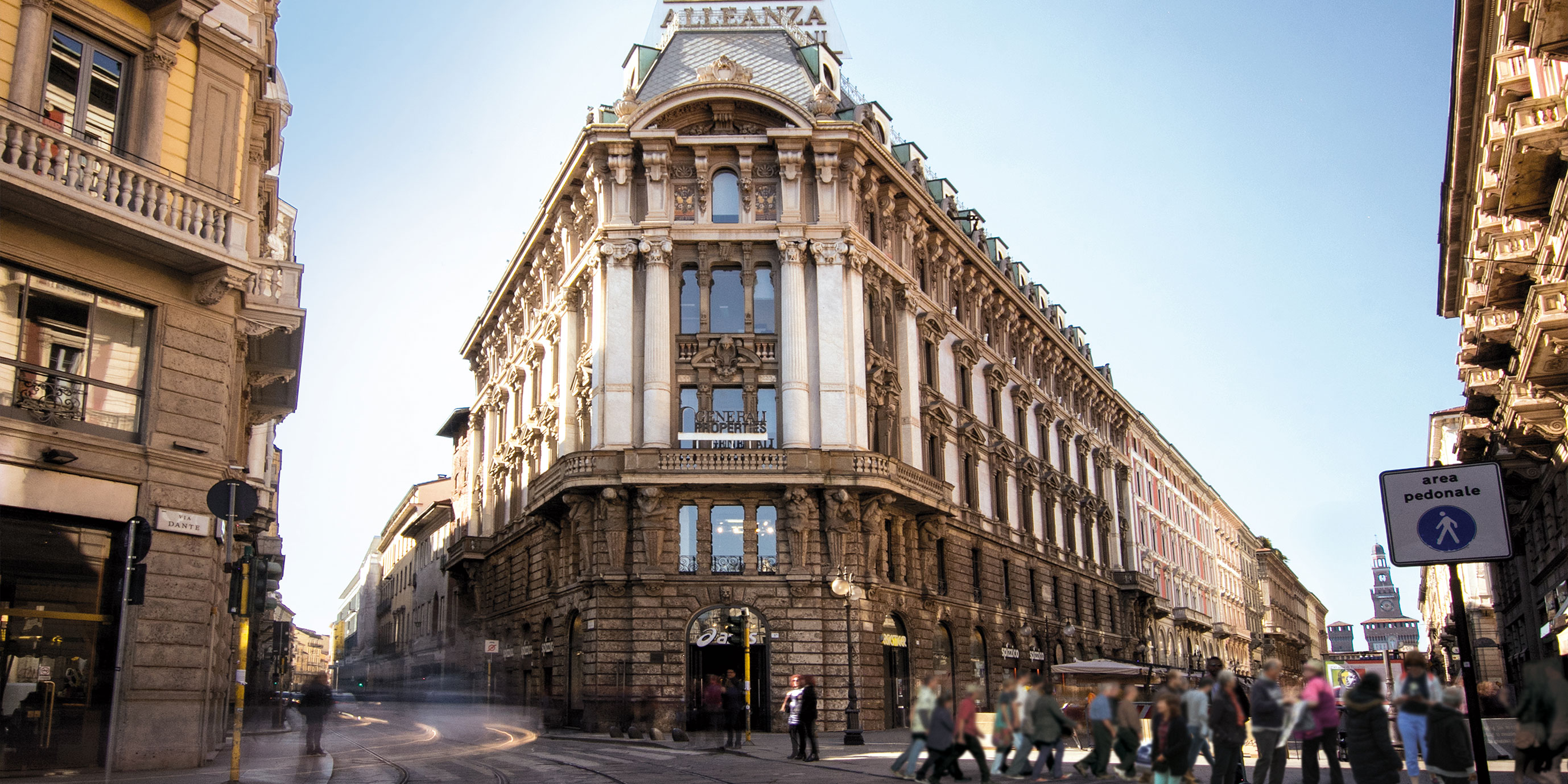 2
SQUARE FOOTAGE COMMERCIAL:
sqm 10.400
3
SQUARE FOOTAGE:
sqm 15.100 (Palazzo Venezia + Meravigli 2)
Address
cordusio – Milano
Holding company
Generali Real Estate S.p.A.
Sector
office, commercial
Generali is one of the main operators in the renovation of Cordusio Square: from its original functions as a financial center, to a vibrant commercial hub in the heart of the city, strategically positioned between the Duomo and the Castle, within in one of the largest pedestrian areas in Europe. In the Cordusio area, Generali is refurbishing two prestigious buildings: Palazzo Venezia, its historic headquarters in Milan facing Cordusio square, will be reconverted to host fashion retail and 5-star hospitality spaces; and via Meravigli 2, already chosen by WeWork as a location for innovative workspaces, after thorough restructuring.
Square footage
SQM 15.100 (Palazzo Venezia + Meravigli 2)
Square footage commercial
sqm 10.400
Timing
2020
WHAT IS MIPIM
MIPIM, the premier real estate event, gathers the most influential players from all sectors of the international property industry for four days of networking, learning and transaction through premium events, conferences and dedicated exhibition zones.
GET IN TOUCH
Bees Communication
Via del Piombo, 4
40125  Bologna (BO) – Italy
Ph. 051 1998 6650
info@beescommunication.it
P.IVA 03218451205