Covivio

Headquarters
Via Carlo Ottavio Cornaggia, 10 – 20123 Milano
Macro sector
PROPERTY COMPANY & DEVELOPER
Micro sector
OFFICES
Covivio is the 4th largest real estate company in Europe, listed at Euronext in Paris and at Borsa italiana since January 2nd 2019. With € 23 billion of assets under management, € 5 billion of managed development projects in Milan, Paris and Berlin, and 850 expert professionals in Europe, Covivio aims at developing its business in three main areas: offices, hotels and residential. Covivio has a unique positioning in Italy, with a strong strategic focus in the office segment: 68% of its office portfolio for a total of € 3.3 billion consists of offices located in Milan. The committed development pipeline of Covivio amounts to more than 600 million euros within 2019 and it is focused in Milan for 88%. In 100% of the cases it has to do with assets aiming at reaching the highest standards of sustainability. Among the new projects, the most significant are Symbiosis and The Sign.
Telephone: +39 02 366 64 100                Mail: comunicazione@covivio.it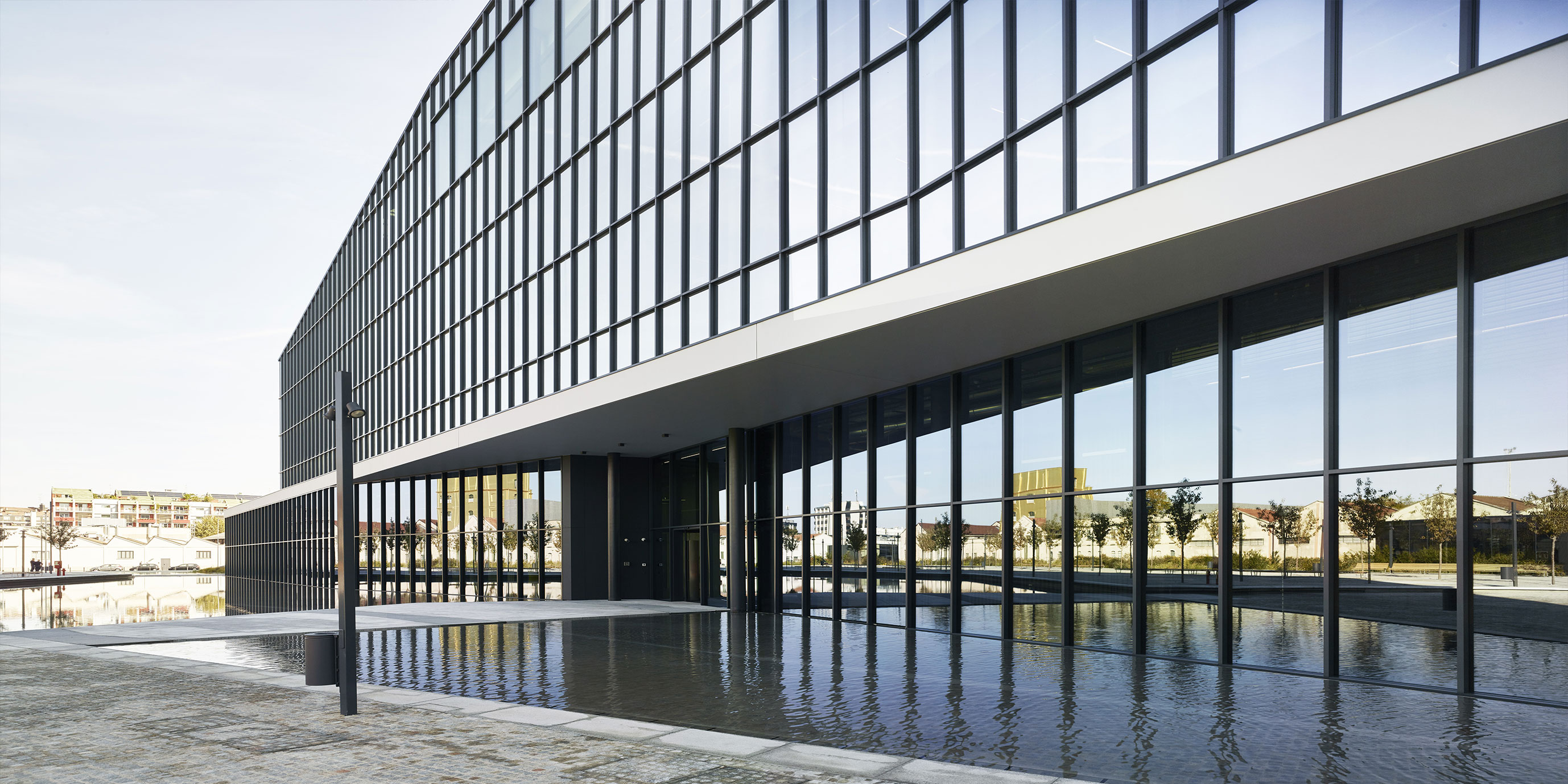 1
SQUARE FOOTAGE:
sqm 109.000
Address
Piazza Adriano Olivetti – Milano
Holding company
COVIVIO
Sector
office, commercial
Symbiosis is a landmark office development in the southern area of Milan in a booming district close to Fondazione Prada and Bocconi University. The first phase of Symbiosis, including 20,500 m² of offices and services, has already been delivered and it hosts the new HQ of Fastweb. Covivio has already launched phase 2 with the construction of a new building already pre-let to Ludum, an international school (opening fall 2020). The entire development project was designed by Antonio Citterio Patricia Viel architects adopting the smart-working best practices. Symbiosis will be LEED® Platinum certified.
Square footage
sqm 109.000
Square footage commercial + office
sqm 5.000 + 96.500
Timing
2022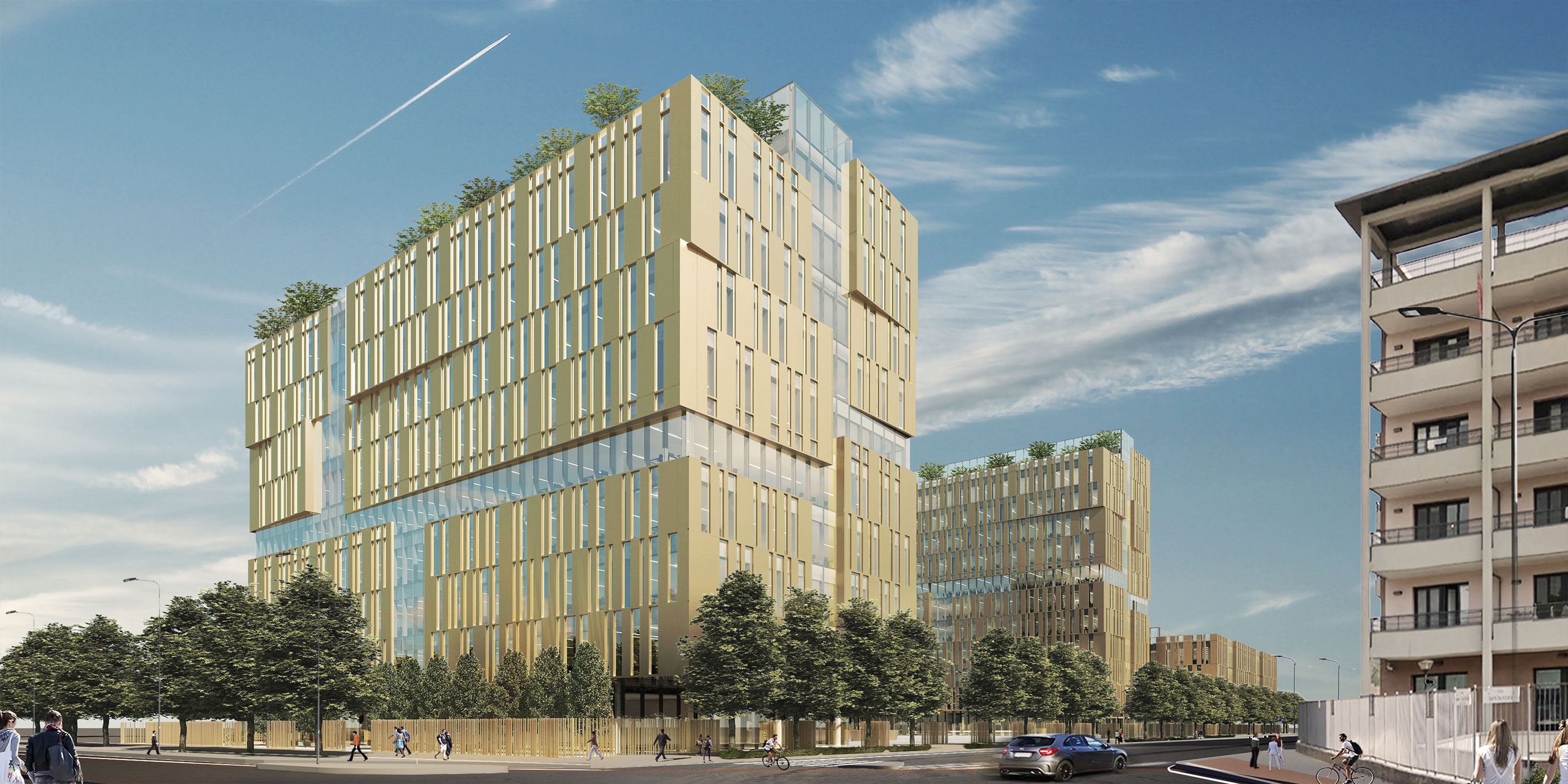 2
SQUARE FOOTAGE:
sqm 40.000
Address
Via Enrico Schievano – Milano
Holding company
COVIVIO
Sector
office, commercial
The Sign is a business district in the southwest of Milan consisting of 4 buildings with a central square and a large green area for a total GLA of 40,000 m². Designed for Covivio by Progetto CMR – Massimo Roj Architects as a business incubator, The Sign aims to host innovative and ambitious companies. The project will welcome its first tenants in 2020, among them AON which has pre-let one of the buildings for its new HQ in Milan. Great attention to sustainability and innovation characterize this project. The Sign will be LEED® Platinum certified and will be the first project in Italy with the Biodivercity® Label.
Square footage
sqm 40.000
Square footage commercial + office
sqm 2.000 + 35.000
Timing
2020
WHAT IS MIPIM
MIPIM, the premier real estate event, gathers the most influential players from all sectors of the international property industry for four days of networking, learning and transaction through premium events, conferences and dedicated exhibition zones.
GET IN TOUCH
Bees Communication
Via del Piombo, 4
40125  Bologna (BO) – Italy
Ph. 051 1998 6650
info@beescommunication.it
P.IVA 03218451205