Covivio

Headquarters
Via Carlo Ottavio Cornaggia, 10 – 20123 Milano
Macro sector
Developer
Micro sector
Investor & Developer
Covivio is a property company representing a benchmark in the European real estate market with € 24 bln of AuM and 920 professionals. Thanks to its sound real estate expertise, long partnerships with its clients and deep-rooted presence in Europe, Covivio is redesigning the experience of today's real estate users and designing the cities of tomorrow. It is active in the office (in France and Italy), hotel (in Europe), and residential (in Germany) segments. The Group is also involved in important urban regeneration initiatives in Europe with a development pipeline of € 8 billion of projects between Milan, Paris, and Berlin. Italy represents a strategic market for Covivio where it is currently involved, among others, in the development of three important real estate projects in the city of Milan: Symbiosis, Vitae and The Sign.
Telephone: +39 02 366 64 100                Mail: comunicazione@covivio.it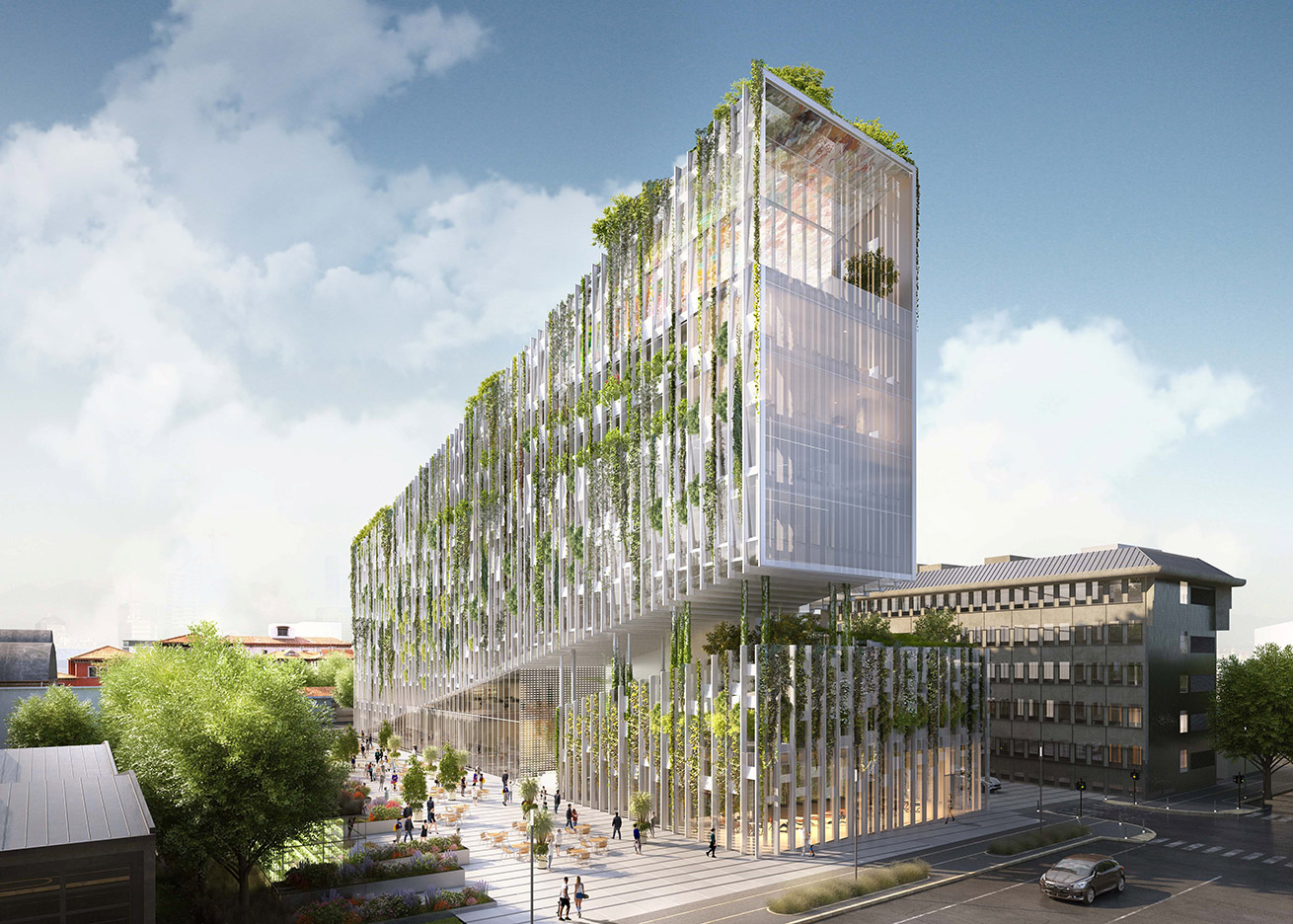 1
SQUARE FOOTAGE:
sqm 9.424
Address
Via Serio
Holding company
COVIVIO
Sector
Commercial, Office, Services
Designed by Carlo Ratti Associati, the urban regeneration project Vitae is the winner of the "Reinventing cities" international competition and finalist at the Mipim Awards 2020 in the category "Best Futura
Project". Located in Milan, next to the business district Symbiosis, Vitae is inspired by the social and architectural model of European charterhouses and proposes an architecture open to the city, vector of harmony between private life and public life. This innovative and mixeduse project spanning approx. 10,000 m² offers a 200-meter-long "urban vineyard" covering the entire building, offices, spaces for public events, farm to table restaurant, laboratories for scientific research center, and guestrooms for researchers.
Square footage
sqm 9.424
Square footage office
sqm 3.829
Timing
2022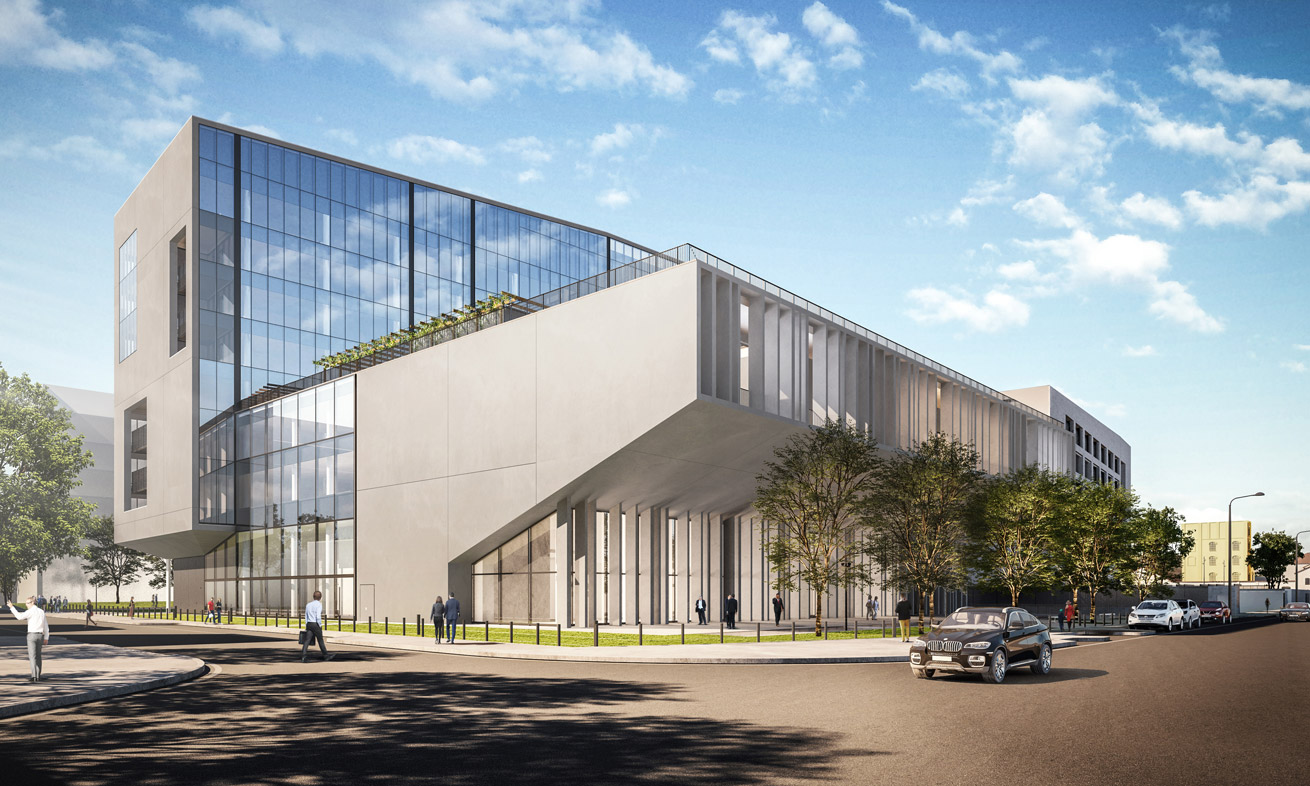 2
SQUARE FOOTAGE:
sqm 21.000
Address
Via Orobia/Via Vezza D'Oglio
Holding company
COVIVIO
Sector
Commercial, Office, Services
Building D is part of the landmark business district Symbiosis located in the southern area of Milan. It is an energy efficient multitenant HQ designed by Antonio Citterio Patricia Viel, composed of two superimposed elements: a 3-floor portion with a landscaped garden cover on top, and a 8-floor volume, for a total GLA of 20,500 sqm. The flexible interiors can be adapted to the tenant's needs, alternating open spaces, private offices, common areas and large terraces. It includes food and beverage offer and a multifunctional auditorium with independent entrance directly connected to the large roof terrace. The building aims to achieve Leed Platinum and Well certifications.
Square footage
sqm 21.000
Square footage office
sqm 16.650
Timing
2021
WHAT IS MIPIM
MIPIM, the premier real estate event, gathers the most influential players from all sectors of the international property industry for four days of networking, learning and transaction through premium events, conferences and dedicated exhibition zones.
GET IN TOUCH
Bees Communication
Via del Piombo, 4
40125  Bologna (BO) – Italy
Ph. 051 1998 6650
info@beescommunication.it
P.IVA 03218451205