Coima

Headquarter
piazza gae aulenti, 12 – 20154 – milano
Macro sector
Developer, Real estate
Micro sector
Asset management company, Investor & Developer
COIMA is a leading platform for the investment, development and management of real estate assets on behalf of institutional investors: COIMA SGR, an investment & asset management company, manages 24 real estate investment funds totaling over 6 billion euros of investment and holds more than 150 properties in its portfolio, with the largest Italian portfolio of LEED certified buildings; COIMA Srl, a 40-year development and property management company, has developed and managed real estate totaling more than 5 million sqm; COIMA RES is a real estate company listed on the Italian Stock Exchange since 2016 with a high quality offices portfolio.
A milestone project the platform has co-invested in, co-developed and still manages is Porta Nuova in Milan, one of the most prestigious urban requalification projects in Europe.
Telephone: +39 02 6550661                Mail: marketing@coima.com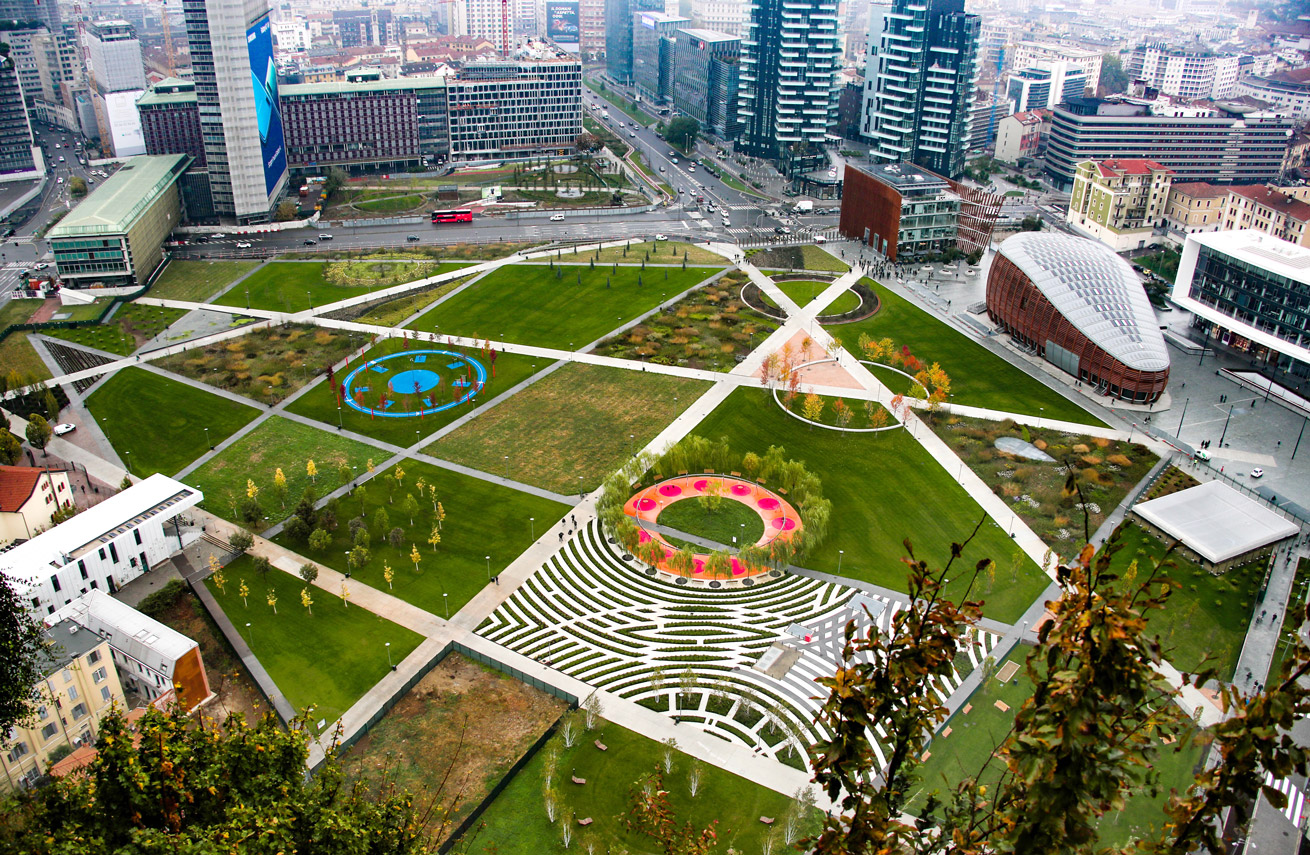 1
SQUARE FOOTAGE:
sqm 90.000
"Biblioteca degli Alberi Milano (BAM)"
Address
Via Gaetano de Castillia, 18-20 – 20124 Milano
Operator
Developed by COIMA on behalf of the Municipality of Milan
Sector
Public park
Biblioteca degli Alberi Milano (BAM), designed by Inside Outside, is a contemporary 10-hectare botanical garden with a comprehensive collection of 500 trees, 35,000 sqm of lawns and 135,000 plants
representing 100 different species. Trees are the key elements of its innovative design. Linear paths connect the surrounding districts, fields, a mosaic of lawns and gardens, circular forests and "green rooms" in
which to relax, play and enjoy nature. BAM, developed by COIMA on behalf of the Municipality of Milan, managed by Fondazione Riccardo Catella, is a dynamic urban hub which offers the community vibrant
cultural experiences.
Square footage
About 10 hectares
Lawns
sqm 35.000
Timing
Completed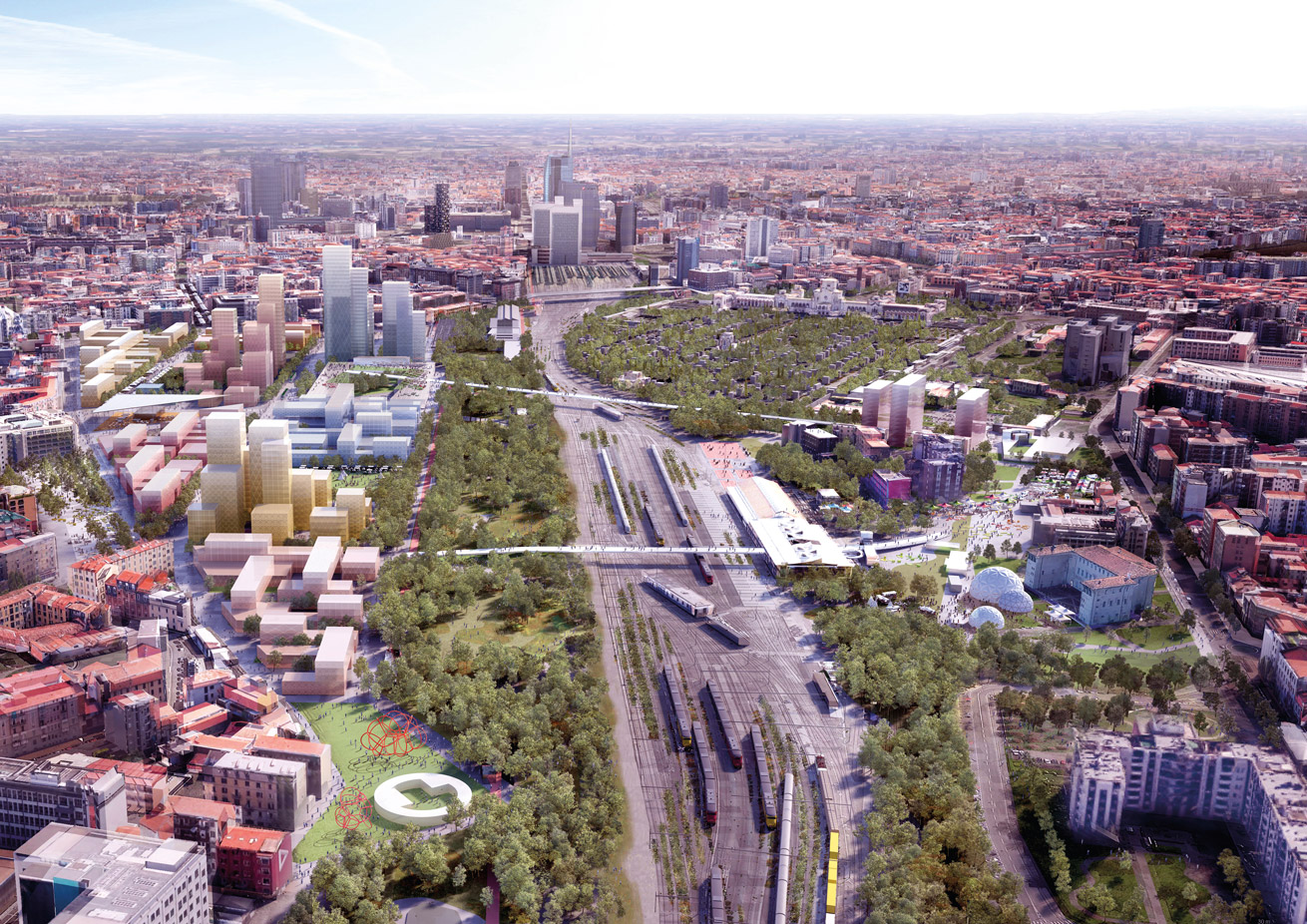 1
SQUARE FOOTAGE:
sqm 60.000
"Valtellina Railway Yard"
Address
Via Valtellina 1, 3 – Milano
Fund
coima SGR
Sector
Residential, Retail, Student housing, Public park, Office, Services, Education & TRAINING
The Valtellina area is a portion of the wider Farini Railway Yard, part of the urban regeneration program of the seven railway yards which will be decommissioned in Milan. In 2019 "OMA and Laboratorio Permanente" was named the winning team to design the masterplan of the area, with green spaces and sustainability at the project's heart. The Valtellina Area will be the first part of the development of a new district that will allow people's aggregation and reconnection with the neighbouring areas.
Valtellina is a pilot project to develop a unique cultural, urban, architectural and social paradigm and method to design the cities of the future.
Square footage
sQm 60.000
Location
north-west district of Milan
Timing
masterplan: 2027
WHAT IS MIPIM
MIPIM, the premier real estate event, gathers the most influential players from all sectors of the international property industry for four days of networking, learning and transaction through premium events, conferences and dedicated exhibition zones.
GET IN TOUCH
Bees Communication
Via del Piombo, 4
40125  Bologna (BO) – Italy
Ph. 051 1998 6650
info@beescommunication.it
P.IVA 03218451205