aRCADIs

Headquarters
Via Monte Rosa, 93 20149 Milano (MI)
Macro sector
REAL ESTATE BUSINESS SERVICE
Micro sector
ARCHITECT/ENGINEERING
Arcadis, is a Dutch-descendant multinational company listed on Nasdaq index in Amsterdam, with more than 125 years heritage in Engineering & Design consultancy for natural and built assets, from Project management to cost management. With over 27.000 employees and more than 400 offices in 70 countries, it's the third, service-wise, widest engineering company in the world, with a total turnover of 3.3 B € and a leadership position in strategic and environmental consultancy.
Arcadis Italia Srl is the controlled company operating in the region, with slightly more than 170 employees located between Milan and Rome and 29 M € Turnover shared among 4 business lines: Water, Environment, Infrastructure and Buildings.
Telephone: +39 02 7273001                 Mail: info@arcadis.it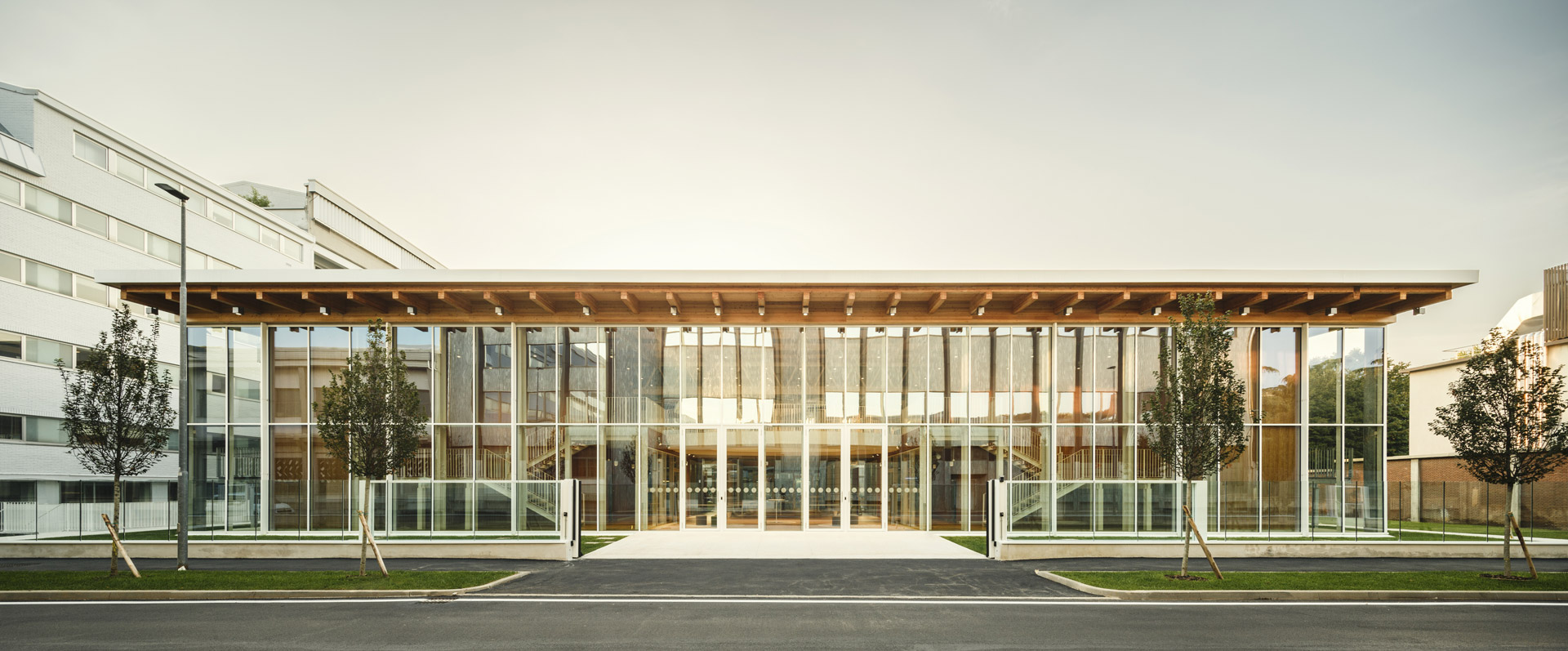 1
SQUARE FOOTAGE:
sqm 35.000
2
SQUARE FOOTAGE LOGISTIC:
sqm 20.000
"OpenZone scientific campus"
Address
Via LILLO DEL DUCA – 20091 Bresso, MILANO
Holding Company
ZAMBON ITALIA SRL
Sector
Services, OFFICE, Education & Training
OpenZone is a pioneering scientific campus, created by Zambon. The area is an experience-sharing and collaboration hub vertically focused on Pharma and Bio-Med, for internationally renowned players. This is the perfect showcase for ARCADIS expertises as they supervised all engineering aspects related to the whole project including the building Z-Life, new headquarters of Zambon located within the campus, from the ground up:
VIA – environmental impact assessment, ground improvement and sanitation processes, Design, Permitting, Cost and Construction Management, Clerk of works and finally studies toward material life-cycle improvement as well as energy emission control to achieve LEED gold sustainability certification.
Square footage
SQM 35.000
Square footage logistic
SQM 20.000
Timing
DECEMBER 2021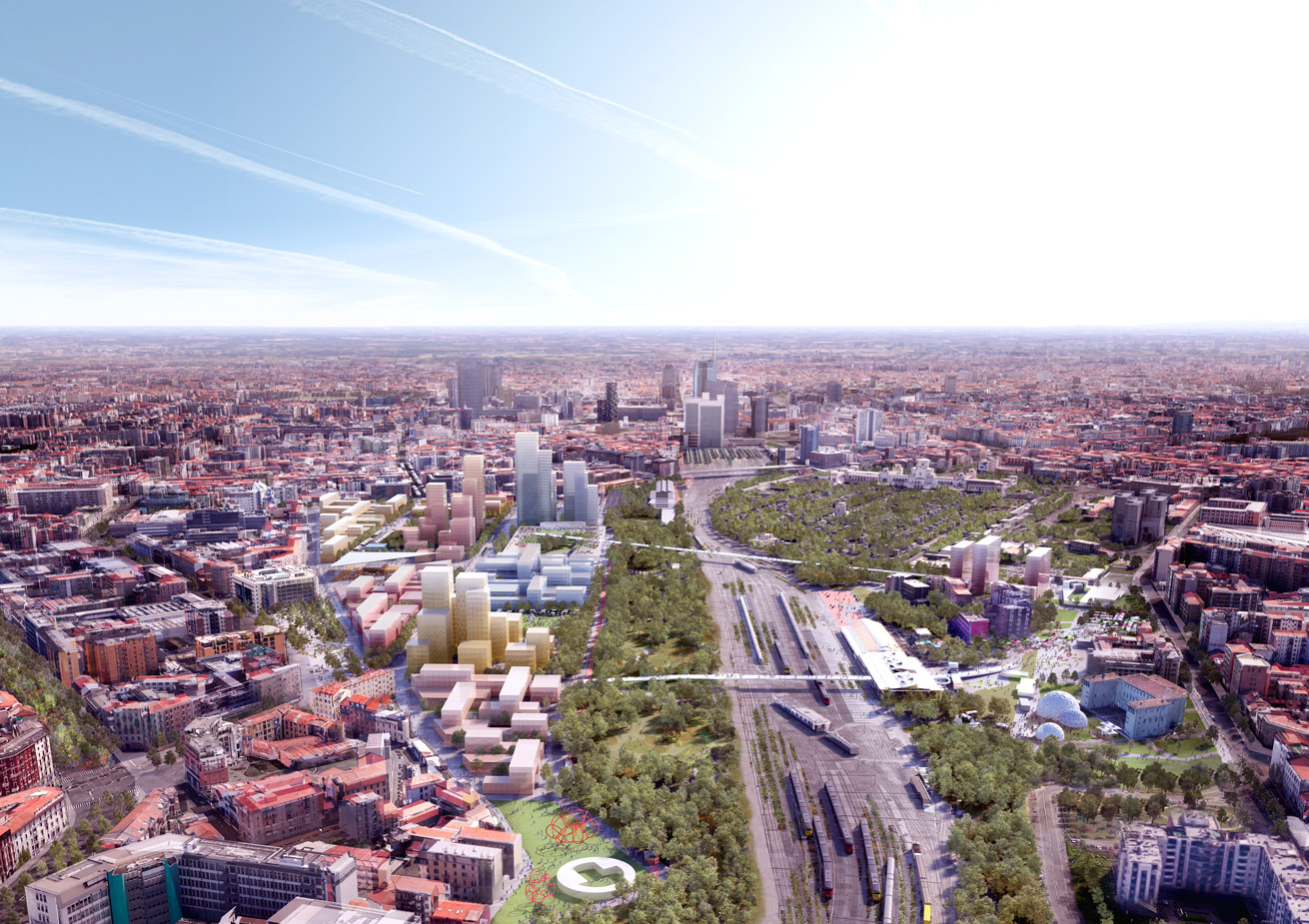 1
SECTOR:
Public park, Services, Residential
2
GREEN SPACES:
sqm 334.000
3
SQUARE FOOTAGE:
sqm 558.000
"Milan – Environmental approach for urban regeneration"
Address
San Cristoforo – Piazza Tirana 20147 Milano
Farini – Via Farini 27, 20159 Milano
Holding company
FS Sistemi Urbani and COIMA SGR
Sector
Public Park, Services, Residential
The project designates the railway yards Scalo Farini (400.000 m2) and Scalo San Cristoforo (158.000 m2) as ecological filters regenerating air and water. The green zone (Farini) serving to cool hot south-westerly winds and purifies polluted air, while the blue zone (S. Cristoforo) cleaning the groundwater and creating a landscape for both humans and animals. Scalo S. Cristoforo is designed as a public park with recreational services whereas at the Scalo Farini various types of housing (subsidised, free market, social) and third sector activities together with a large park of over 300,000 m2 will be created.
Square footage
sQm 558.000
Green spaces
SQM 334.000
Timing
Waiting for approval by Public Administration
WHAT IS MIPIM
MIPIM, the premier real estate event, gathers the most influential players from all sectors of the international property industry for four days of networking, learning and transaction through premium events, conferences and dedicated exhibition zones.
GET IN TOUCH
Bees Communication
Via del Piombo, 4
40125  Bologna (BO) – Italy
Ph. 051 1998 6650
info@beescommunication.it
P.IVA 03218451205